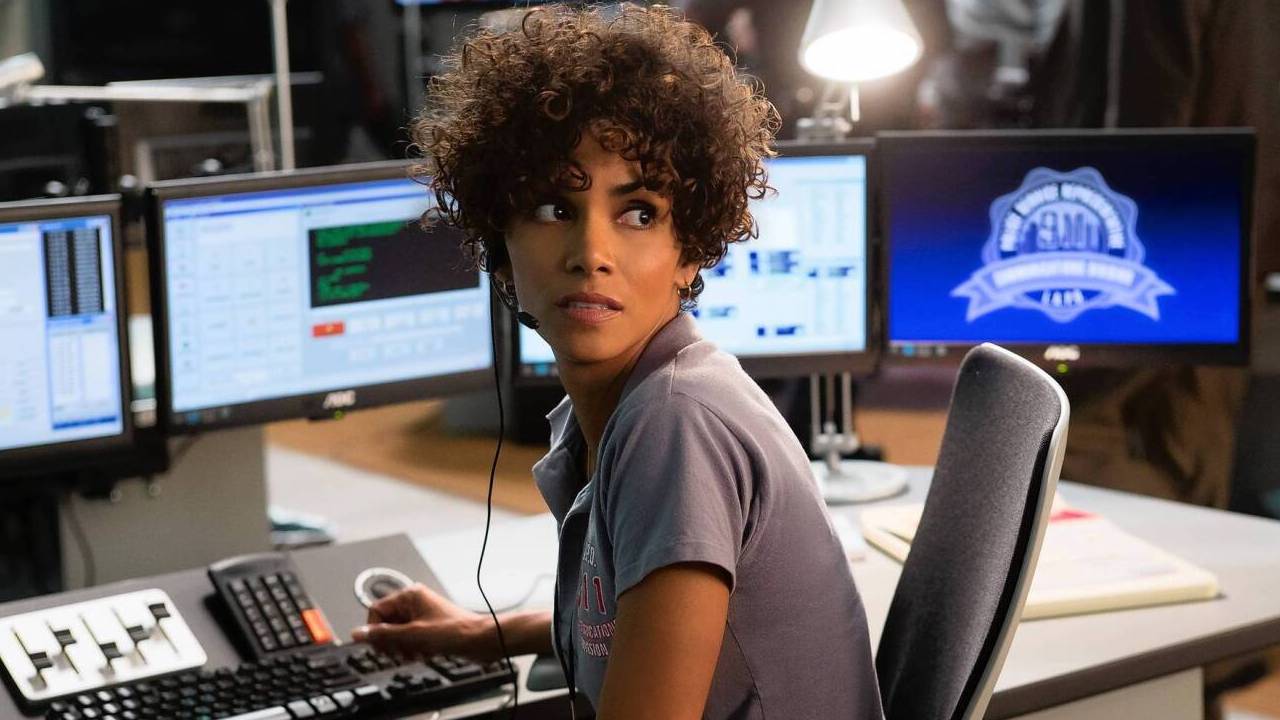 What do you want to watch tonight? It's a question that plagues every household, made all the more difficult by the omnipresence of streaming services such as Netflix, AppleTV+ and HBO Max all offering a buffet of choices, whether it be shows on HBO Max that friends are recommending or an upcoming Netflix movie that has been on your radar. Of course, these streaming services also pack together a slew of classic titles, and sometimes those older movies find new life. Which is what happened with a somewhat dated Halle Berry movie which, to be honest, didn't do so well when it screened in theaters.
Back in 2013, Halle Berry made a movie titled The Call, in which she played a 9-1-1 operator working a call from a kidnapped teenage girl (Abigail Breslin) while also dealing with demons from botched emergency call in her past. This past week, for reasons that are confusing to most people, The Call was the number one movie on Netflix's viewing charts. And when Berry noticed this, she Tweeted the best reaction.
….so "The Call" is the No. 1 movie on @netflix right now, nearly 10 years after it's release. Are y'all OK? 😂April 13, 2022
See more
The Netflix algorithm is an unpredictable beast. There are times when the ranking is meant to recommend something new on Netflix that is worthy of a binge. While writing this story, I logged into my Netflix account and found The Ultimatum, the second season of Bridgerton, and Our Great National Parks in my top 3 TV shows for today. Makes sense. Other times, the algorithm reflects movies and television shows that users are watching. "Did you like this? Then try that next." So maybe people have been streaming other Halle Berry movies, found The Call, and thought, "Oh, I meant to watch that!" So it's finding a new audience. 
Not that The Call did terribly during its release in 2013. The movie was made relatively cheap, costing a reported $13 million and earning $68 million. Critics kinda panned the film, though they did praise the performances of Halle Berry and Abigail Breslin. 
But scanning the comments underneath Halle Berry's post, you see the impact The Call had on people. Some praised the wig Berry wore in the film – ironic, given that her manager once told Halle Berry she'd never work after cutting off her hair. Some claimed that the psychological thriller swept the Oscars in their living room. High praise. And then there's this guy, who claimed:
It's my favorite movie!!!! I loved it. I became a 911 dispatcher a few months after the movie released.April 13, 2022
See more
Now that's an impact! If you don't want to watch The Call, we understand. So we put together a list of the best Halle Berry movies, and ways that you can watch them. Her most recent movie, Moonfall, won't be on that list because it's terrible, and the critics told you so once it opened in theaters. But there are plenty of other badass Halle Berry performances waiting for you, on the streaming service of your choice.