After months of lead-up and precursor awards, the big movie awards finally came and went. There were shocks. There were beautiful moments, and for many of us, there was a reminder that we have some great movies to watch! So, there is no better time to create the movie theater environment right in your own home. And why shouldn't you? There's nothing like being completely absorbed in a great movie, and the best way to get that immersion is by watching it on a really large screen. Home theater technology is improving, and the newest innovations are taking home entertainment to new, more stunning heights. LG CineBeam is the most exciting of those new innovations. With a clear and crisp LG CineBeam 4K picture, the ability to hook into streaming services via webOS wireless connection and high resolution picture, it's the latest elevation in entertainment technology.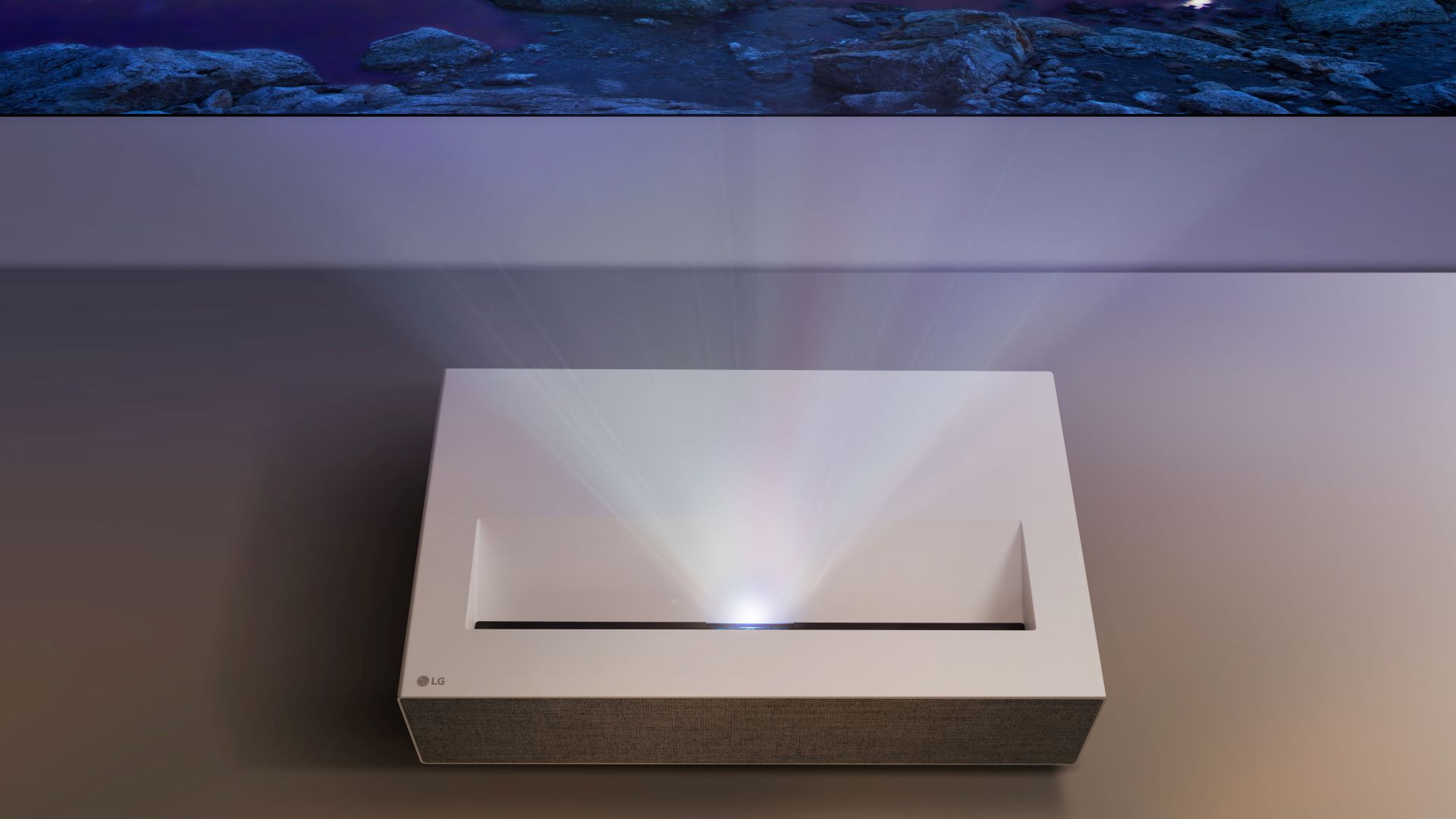 The LG CineBeam HU715QW is an ultra short throw projector that transmits a vivid picture onto the wall, regardless of its size. The projector itself sits just a few inches from the wall and produces a clear projection that expands up to 120 inches. That means regardless of what your space might look like or what size it is, the CineBeam is the perfect fit for your room. 
If you're like most movie fans, you've been thinking about how to improve your set-up, and there's honestly no better time than right now. All the best, trendiest films are top of mind for movie fans since the Oscar statues were just handed out. I'm planning on spending the next few weeks catching up on the nominees and especially the winners I haven't caught yet, and the CineBeam is the perfect vehicle to do that. It picks up where TV leaves off, and the 4K resolution is even crisper than in the movie theater. With the 100+ inch projection, it's what you need for ultra-immersion. 
I'm not going to run down all the features the CineBeam offers. If you want a full rundown, you can check them out here. The key takeaways, however, you can connect to most streaming services and watch whatever content you want, provided you have a subscription of course. You can watch in 4K. You can play your favorite games. The room automatically adjusts the picture based on external light, and most importantly, it's a lot more affordable than you might expect. 
If you love movies (or TV shows), it's important to create the best possible atmosphere. It's important to spend time trying to figure out how to maximize your enjoyment by creating the ideal conditions. Are you a chair person or a couch person? What's your ideal distance from the screen? And most importantly, what are you watching the movie on? In-home projectors have come a long way over the last decade. They deliver a stunning 4K picture that's really sharp, and if you're looking for the right model to jump in and get started, the CineBeam is the right choice.
I just sat in my chair (I'm a chair guy) and watched some of 2021's best movies get their well-deserved honors. I rooted for my favorites, checked out all the beautiful outfits and now, I'm going to catch up on everything I missed this past year. I can't think of a better way to do it than on a gorgeous projector like the CineBeam. It's small enough to sit just inches from the wall. It's sleek enough to look nice alongside any decor, and the vivid picture it displays can't be beat. 
Source link