Having previously explored World War II for 2017's Dunkirk, Christopher Nolan will delve into a different aspect of that conflict for his follow-up to the time-twisty Tenet. The filmmaker is making a biopic about J. Robert Oppenheimer, the theoretical physicist who played an integral role in developing the atomic bomb for the Manhattan Project. Based on the book American Prometheus: The Triumph and Tragedy of J. Robert Oppenheimer by Kai Bird and Martin J. Sherwin, this will be Nolan's first movie since Insomnia that's not being housed at Warner Bros., with Universal Pictures instead financing and distributing the biopic.
We're still a ways off from seeing Oppenheimer on the big screen, but Christopher Nolan and his team are assembling a top-notch cast for the feature, which Universal describes as an "epic thriller that thrusts audiences into the pulse-pounding paradox of the enigmatic man who must risk destroying the world in order to save it." Let's go over the actors who've been brought aboard for the biopic, starting with the man who was selected to play the title character.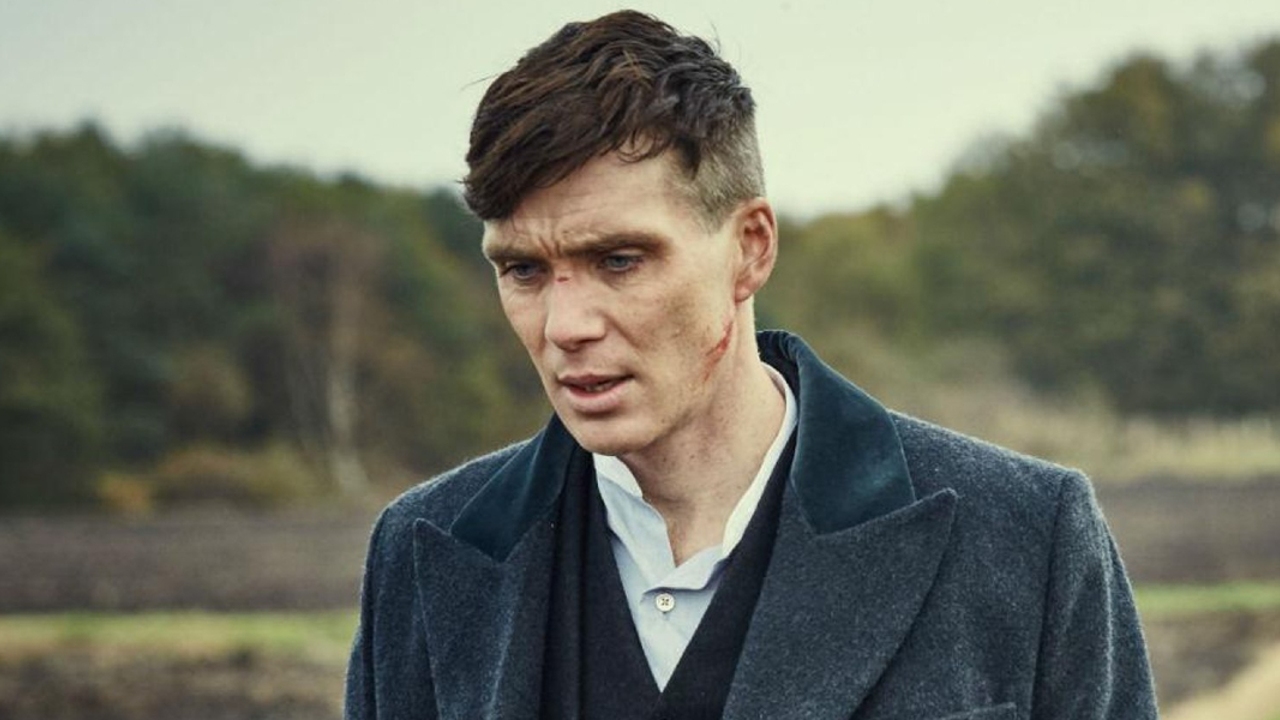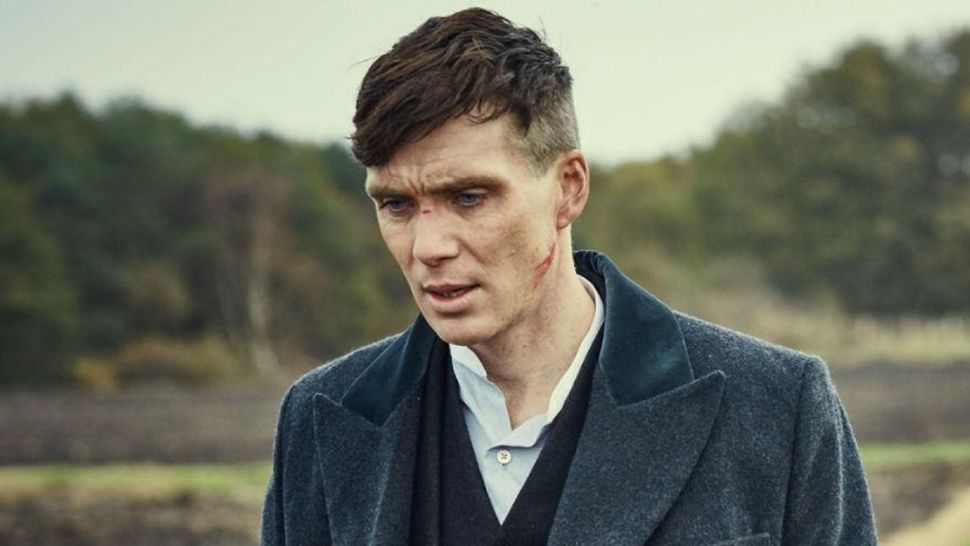 Cillian Murphy
Cillian Murphy and Christopher Nolan go way back, with the former starring as Jonathan Crane, a.k.a. Scarecrow, in 2005's Batman Begins. In addition to Murphy briefly reprising Crane in The Dark Knight and The Dark Knight Rises, he also appeared in Inception as Robert Michael Fischer, followed by Dunkirk as the shell-shocked shivering soldier. Now he gets to take center stage for a Nolan movie by playing J. Robert Oppenheimer, who's been called the "father of the atomic bomb." Outside of Nolan's sphere, Along with still leading the TV series Peaky Blinders, Murphy was also recently seen as Emmett in A Quiet Place Part II, which is where he worked with the next actor on this list.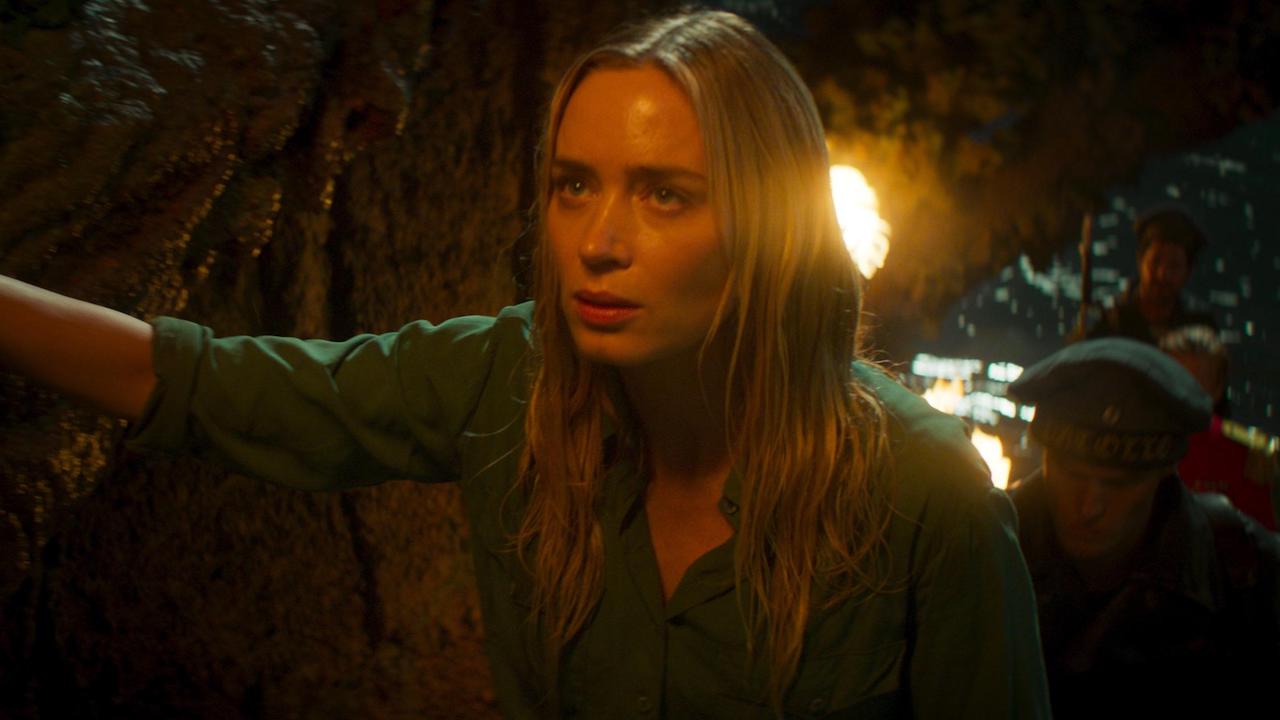 Emily Blunt
Emily Blunt's Evelyn Abbott and her children crossed paths with Cillian Murphy's character during the chaotic events of A Quiet Place Part II, but if horror isn't your thing, maybe you've seen the actress over the last several years in the Disney flicks Mary Poppins Returns and Jungle Cruise. Either way, Blunt was the second actress to be announced for Christopher Nolan's Oppenheimer. She'll play Katherine Puening, Robert Oppenheimer's wife, with the two of them having married in 1940 and staying together until Oppenheimer's death in 1967.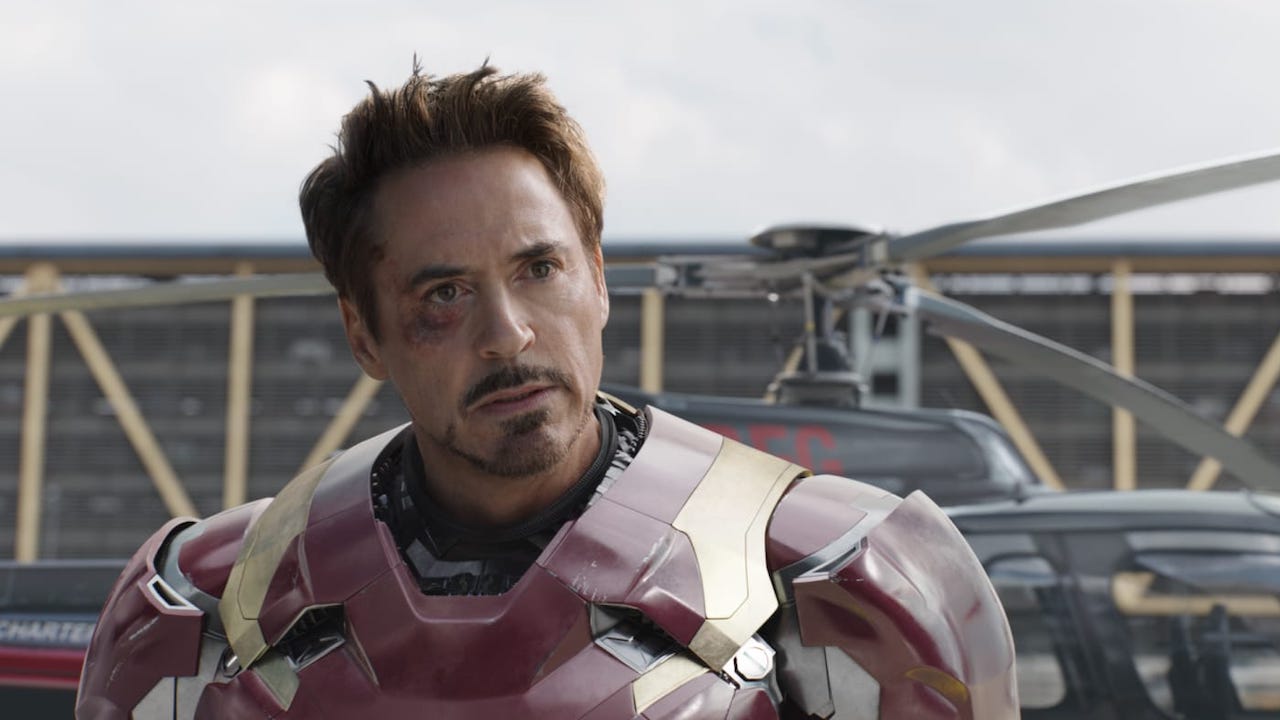 Robert Downey Jr.
Anyone who follows along with the Marvel Cinematic Universe doesn't need to be told who Robert Downey Jr. is, and now that his time as Tony Stark/Iron Man is over, the actor is preparing for a third Sherlock Holmes movie and will also executive produce and star in the HBO series The Sympathizer. Before all that, Downey will appear in Oppenheimer , and while it was initially unclear who he and Matt Damon would play when their castings were reported, we've since learned Downey scored the role of Lewis Strauss, who served as chairman of the U.S. Atomic Energy Commission during his second term with the organization. Strauss frequently clashed with Robert Oppenheimer post-World War II over a number of issues, and it eventually got to the point where he questioned the scientist's loyalty to the United State and paved the way for his security clearance to be revoked in 1954.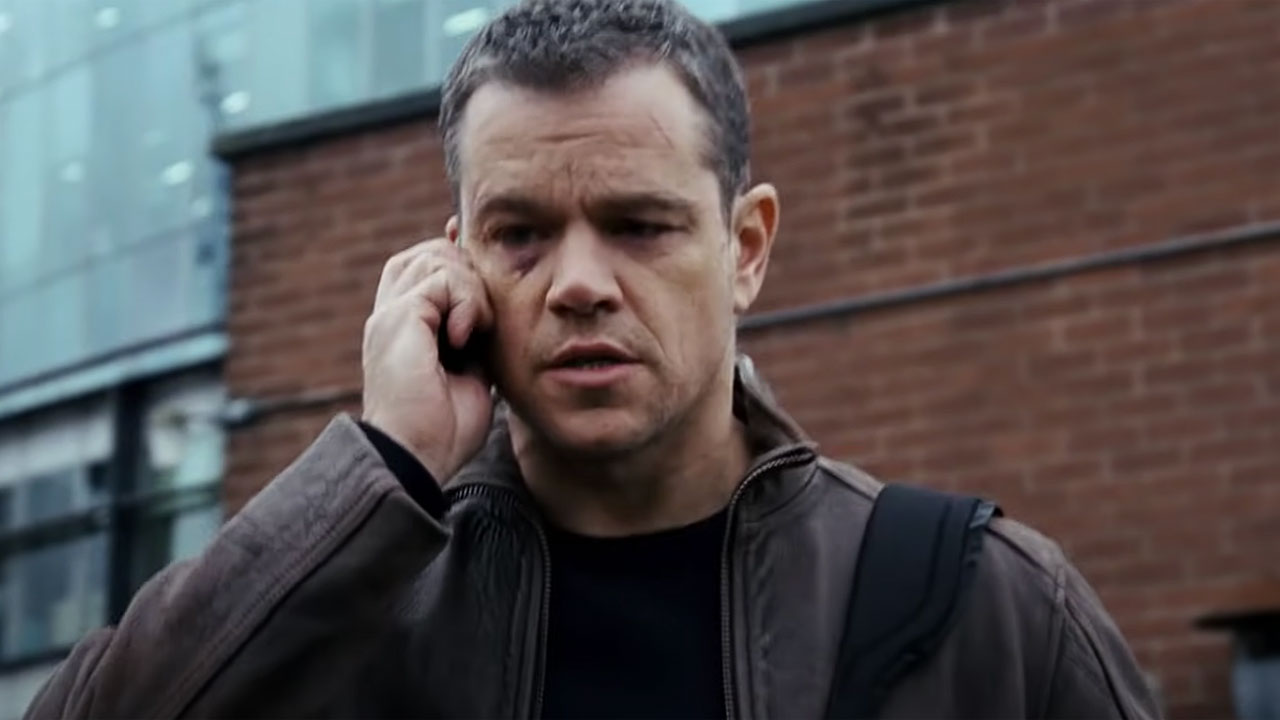 Matt Damon
Matt Damon's kept a steady presence on the film front in recent years with Ford V. Ferrari, No Sudden Move, Stillwater, The Last Duel and Jay and Silent Bob Reboot, the latter of which saw him reprising his Dogma character Loki. As far Oppenheimer goes, Damon will play Lieutenant General Leslie Groves, the director of the Manhattan Project. While others were hesitant to let Robert Oppenheimer join the research project and felt he was a security risk, Groves was confident that the scientist would do well leading the laboratory in Los Alamos, New Mexico where the atomic bomb was developed, and his faith paid off.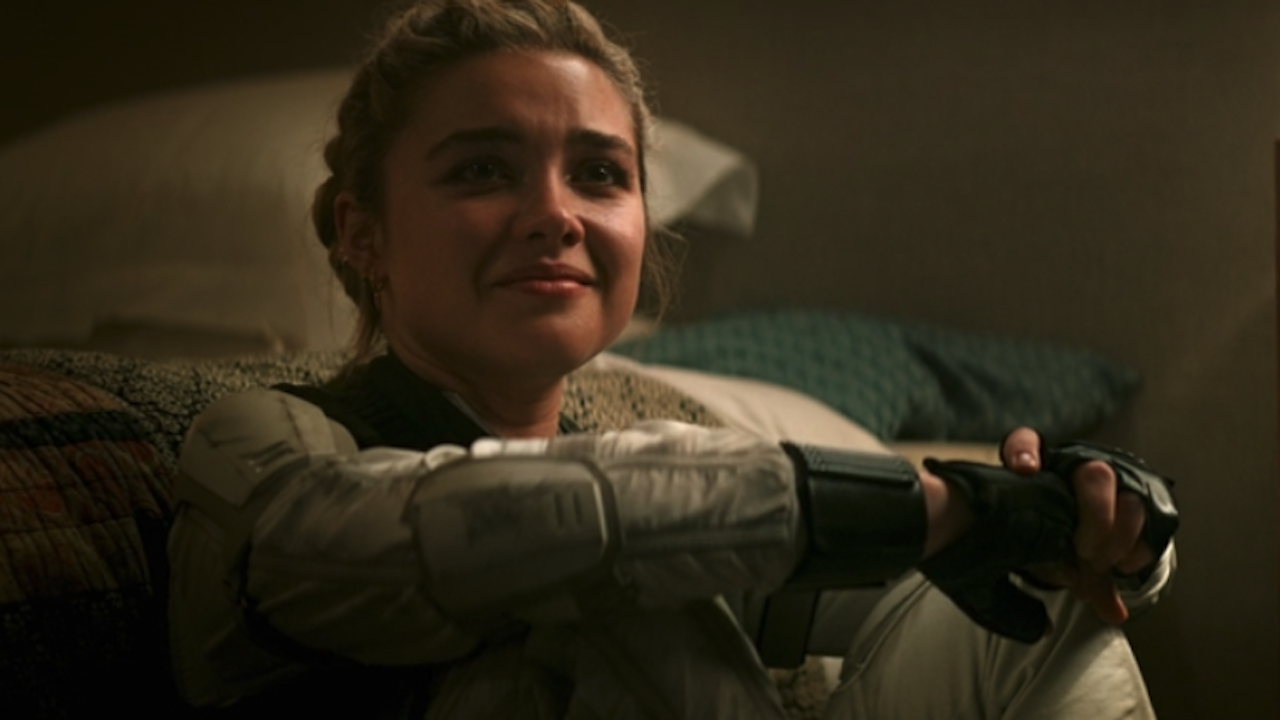 Florence Pugh
Robert Oppenheimer may have been married to Katherine Puening, but she wasn't the only woman he was romantically involved with during World War II. Oppenheimer met Jean Tatlock in 1936 and kept up an affair with her into the early 1940s. But Tatlock was a member of the Communist Party, like a handful of other people Oppenheimer kept in close contact with, and this caused security concerns among certain officials. The Oppenheimer biopic cast Florence Pugh to play Tatlock; lately the actress has been getting on-screen attention lately as Amy March in Greta Gerwig's Little Women and Yelena Belova in the MCU, and she's also starring alongside Harry Styles in Don't Worry Darling.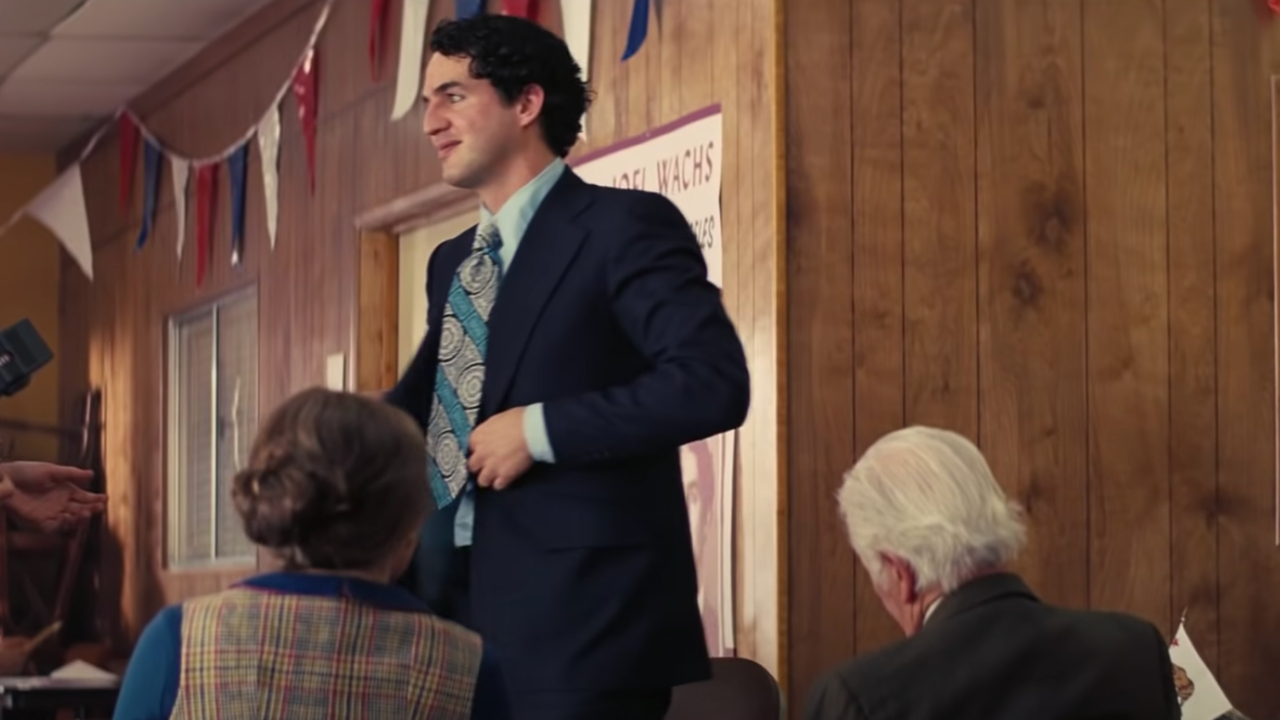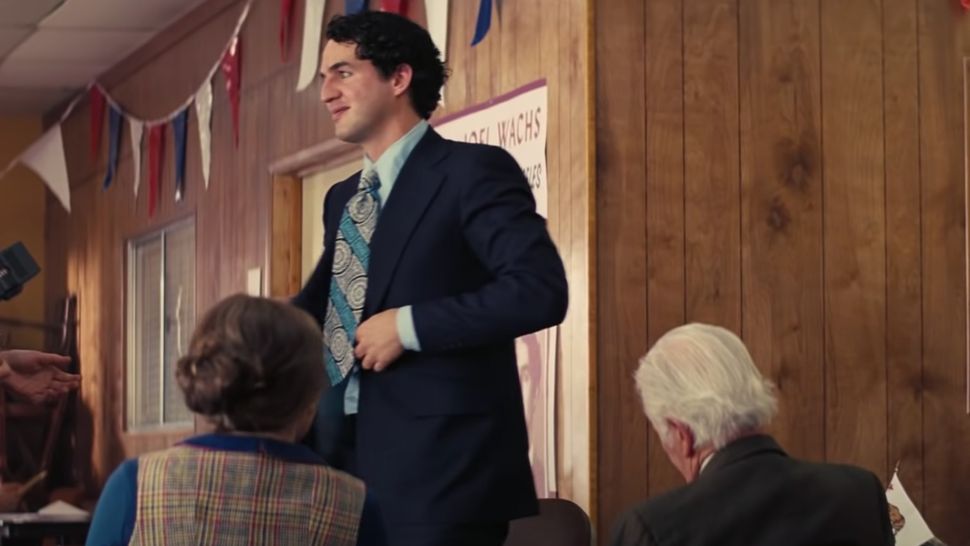 Benny Safdie
While Bennie Safdie is arguably best known for making movies like Good Time and Uncut Gems with his brother Josh, he's also been assembling an acting resume. Along with playing Nick opposite Robert Pattinson's Connie in Good Time, Safdie also popped up in Licorice Pizza as politician Joel Sachs and will take part as a yet-to-be-identified character in Disney+'s Obi-Wan Kenobi series. For Oppenheimer, Safdie has been cast as Edward Teller, a theoretical physicist who worked with Robert Oppenheimer on the Manhattan Project and is known as the "father of the hydrogen bomb."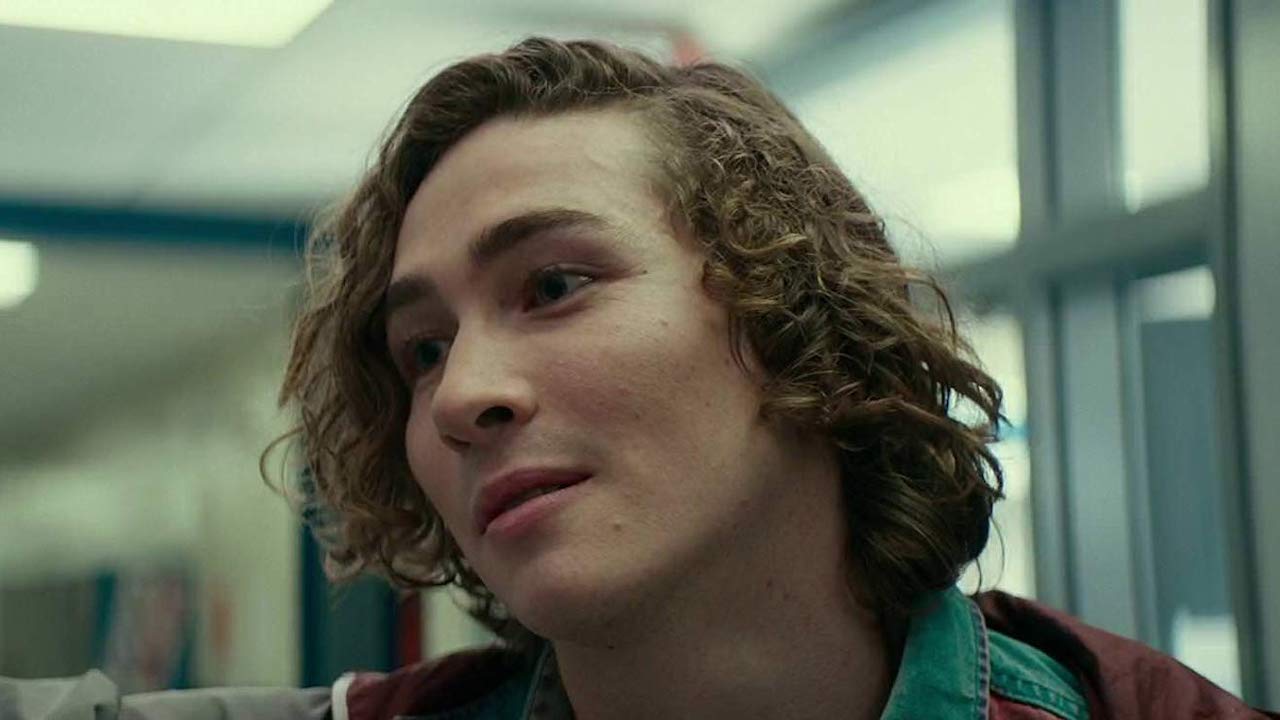 Dylan Arnold
If the name Dylan Arnold doesn't ring a bell, maybe you'll recognize him as Cameron Elam in 2018's Halloween and its sequel, Halloween Kills. Arnold has also had recurring roles in the short-lived The Purge series and Nashville, and was also a main cast member in You Season 3. But for a lot of people, Oppenheimer will be their introduction to the actor, who's been cast as Frank Oppenheimer, Robert Oppenheimer's younger brother who was also a physicist.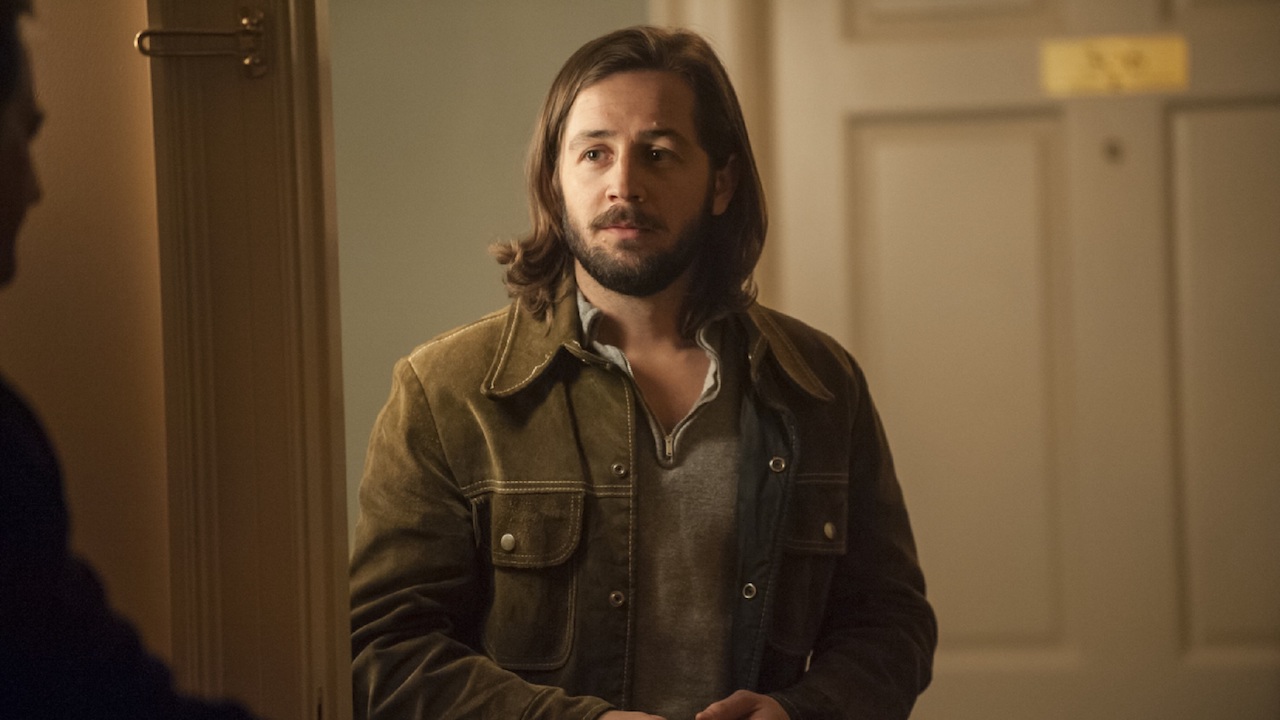 Michael Angarano
Those of you who were kids/teens in the 2000s likely remember Michael Angarano as Will Stronghold from the Disney superhero movie Sky High. Others may remember him better in his younger years recurring as Elliot on Will & Grace. The actor's work from more recent years includes starring in Cinemax's The Knick and Showtime's I'm Dying Up Here, along with recurring on This is Us. Oppenheimer is Angarano's biggest movie in a long time (arguably ever), and he'll play Robert Serber, another member of the Manhattan Project.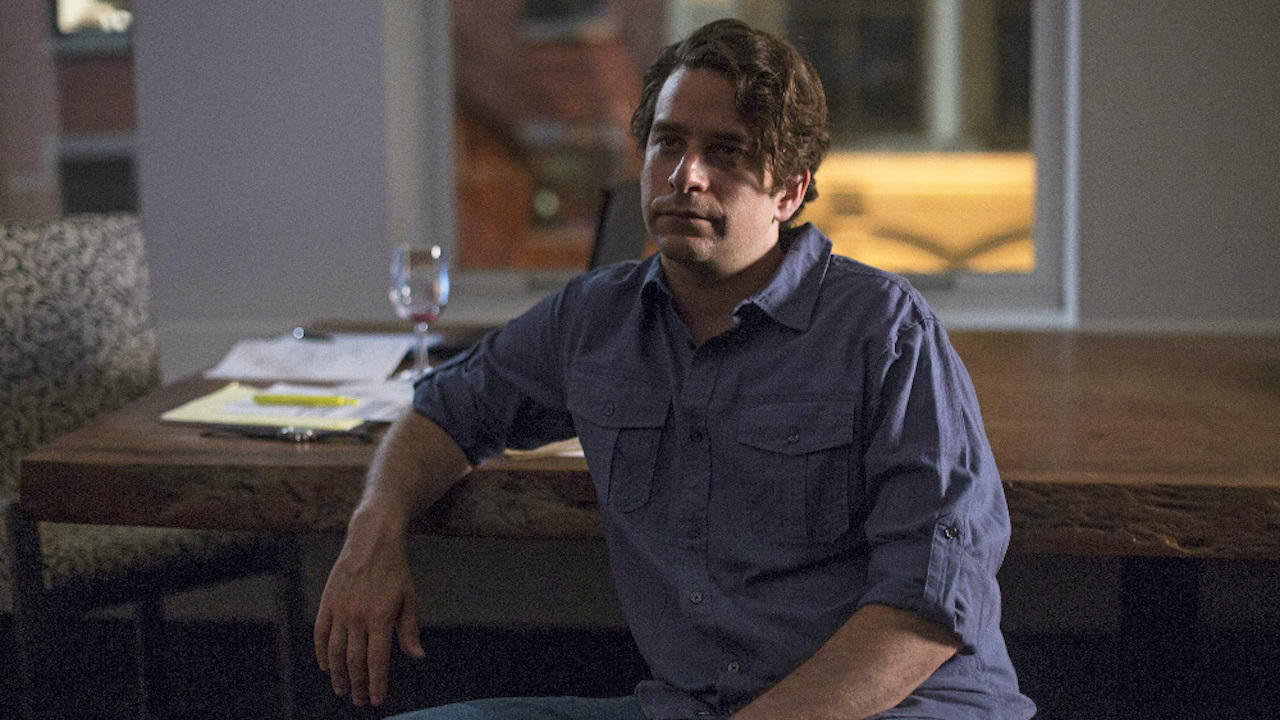 Danny Deferrari
Another important member of the Manhattan Project who will be present in Oppenheimer is Enrico Fermi, creator of the world's first nuclear reactor and nicknamed "the architect of the nuclear age." Danny Deferrari has been tapped to play him, who you may remember for playing Andrew Madoff in ABC"s 2016 miniseries Madoff. Deferrari has also appeared in Chicago Med, Blue Bloods and Ray Donovan: The Movie, and starred in the 2021 movie Shiva Baby, which won two Independent Spirit Awards among its many accolades.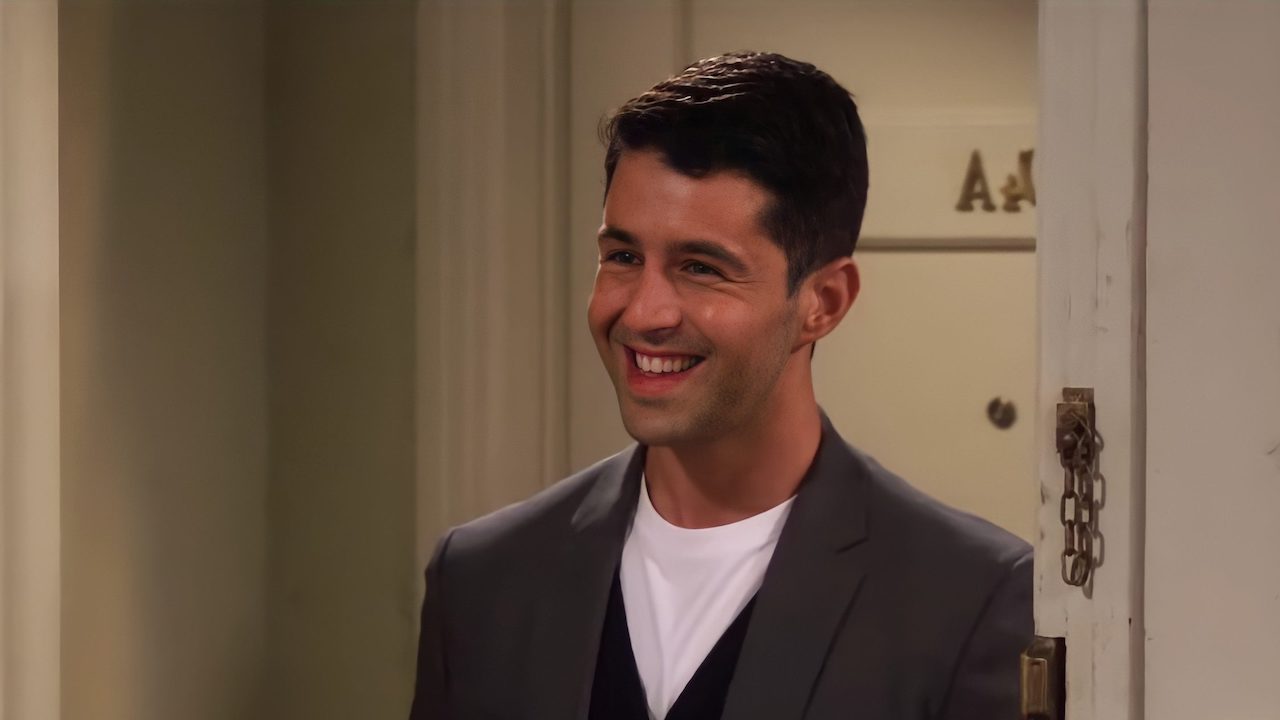 Josh Peck
A good chunk of you reading this likely grew up watching Josh Peck on The Amanda Show and/or Drake & Josh on Nickelodeon in the 2000s. As an older actor, Peck has been voicing Eddie in the Ice Age movies, and along with starring in the short-lived shows Grandfathered and Turner & Hooch, he's been recurring recently on How I Met Your Father, among other big and small screen projects. For Oppenheimer, Peck will play Kenneth Bainbridge, who worked on cyclotron research and directed the Manhattan Project's Trinity nuclear test in 1945, which was the first detonation of a nuclear weapon.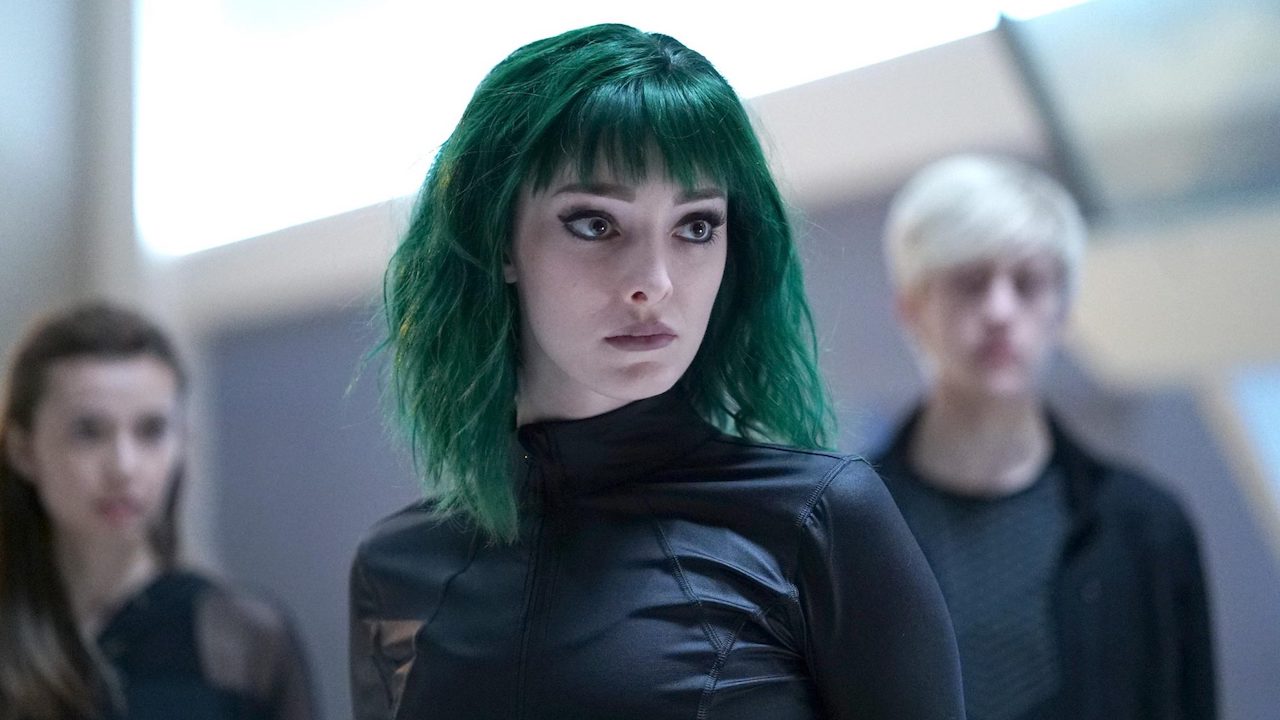 Emma Dumont
If you're an X-Men fan, you might have seen Emma Dumont bringing Lorna Dane, a.k.a. Polaris, to life in the short-lived series The Gifted, while her other notable TV credits include Aquarius and T@gged. Film-wise, Dumont recently starred as Brenda in Paul Thomas Anderson's Licorice Pizza, and now she's taking things to the next level with Oppenheimer. The actress will appear in the Christopher Nolan movie as Jackie Oppenheimer, a UC Berkeley economics student and Communist Party member who marries Frank Oppenheimer, despite the protests of his older brother.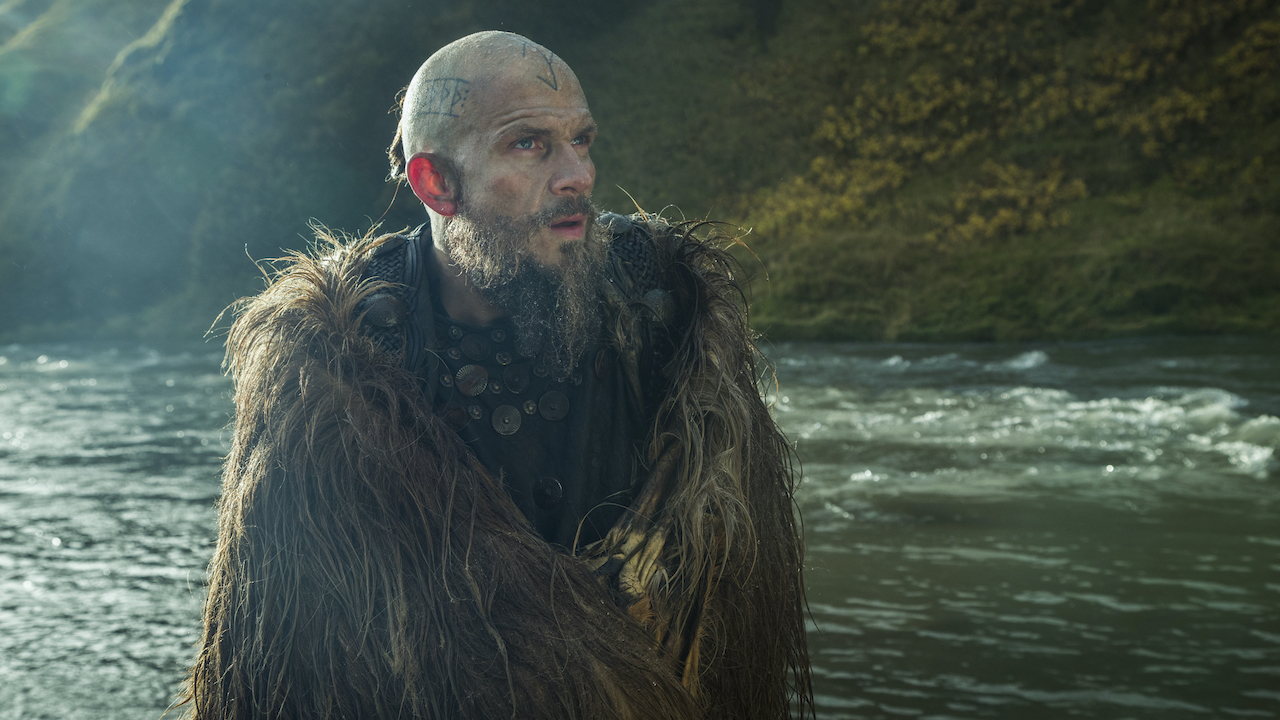 Gustaf Skarsgård
Another scientist who will be represented in Christopher Nolan's Oppenheimer is Hans Bethe, who was head of the Theoretical Division at the Los Alamos laboratory, where he helped in calculating the critical mass of the atomic weapons and developed the implosion method used at the Trinity test and the "Fat Man" bomb dropped onNagasaki. Bethe will be played by Gustaf Skarsgård, who Vikings fans will recognize as Floki. Skarsgård also recurred on five episodes of Westworld and played Merlin in the short-lived Netflix series Cursed.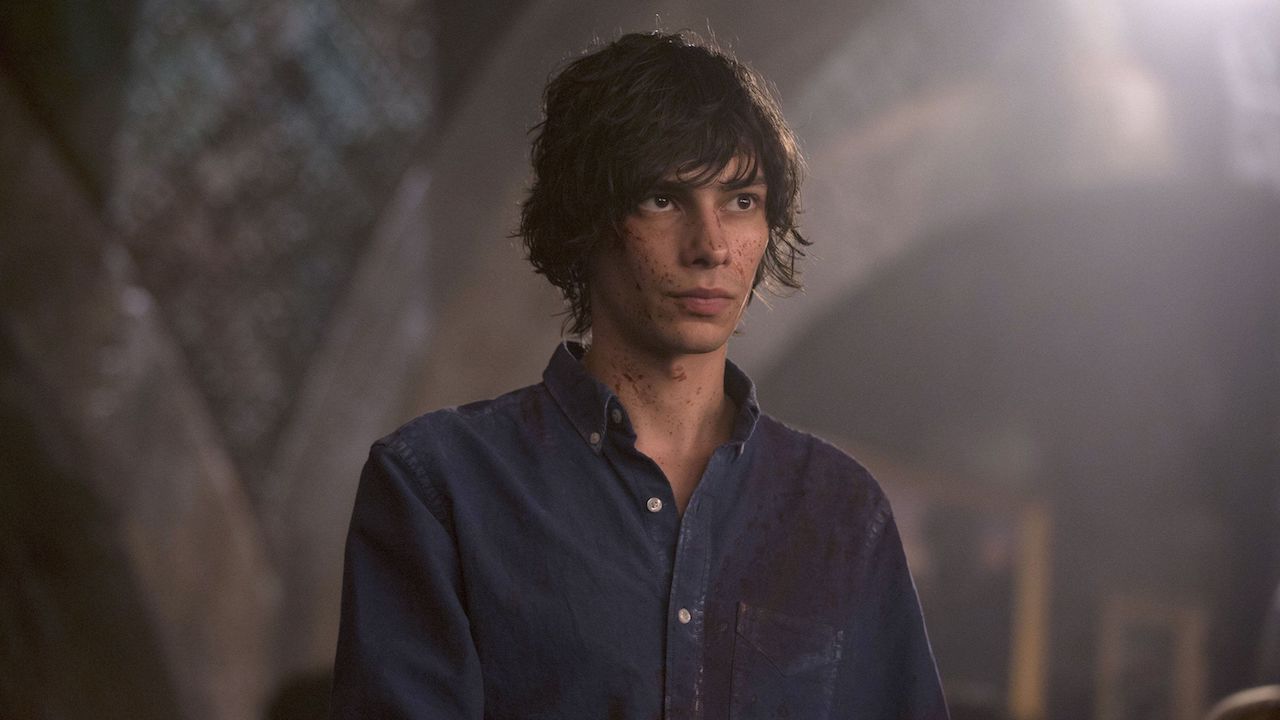 Devon Bostick
In his younger years, Devon Bostick starred in three of the live-action Diary of a Wimpy Kid movies as Rodrick Heffley, and on TV, he chiefly impressed for four seasons on The CW's The 100 as Jasper Jordan. Bostick is slated to appear in Oppenheimer as Set Neddermeyer, the physicist from the Manhattan Project who discovered the muon elementary particle and later championed for the Implosion-type nuclear weapon.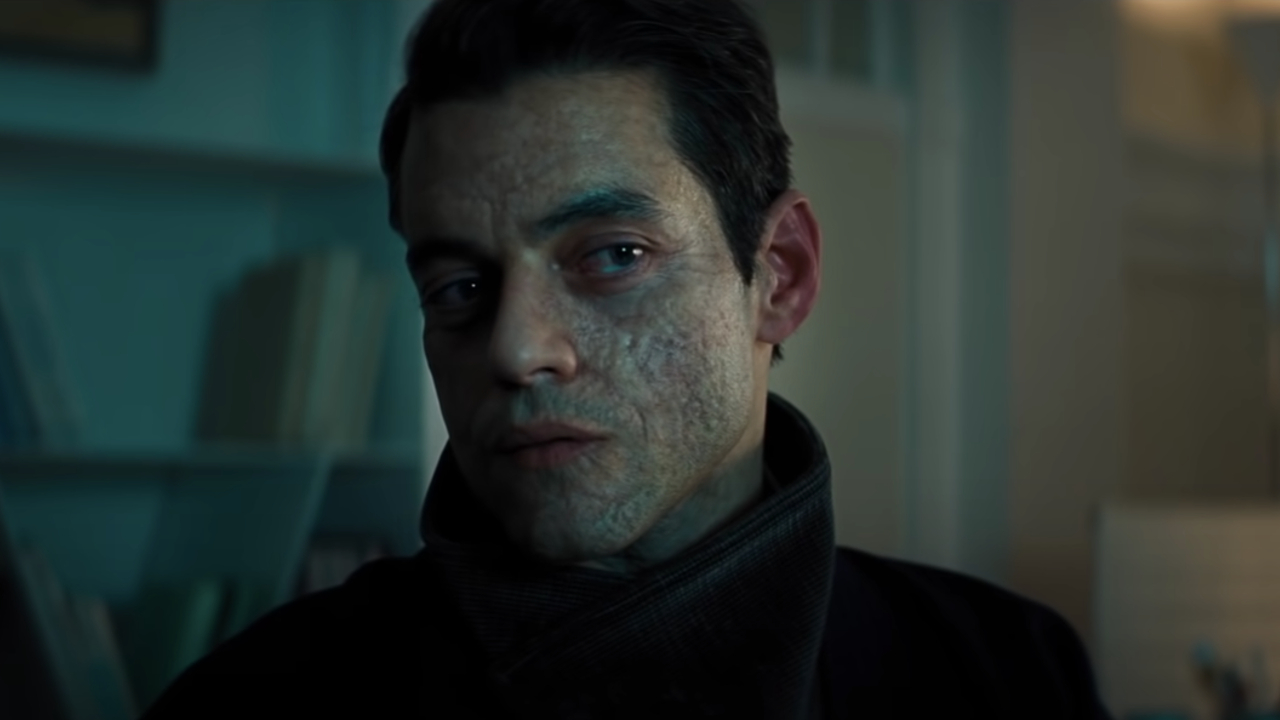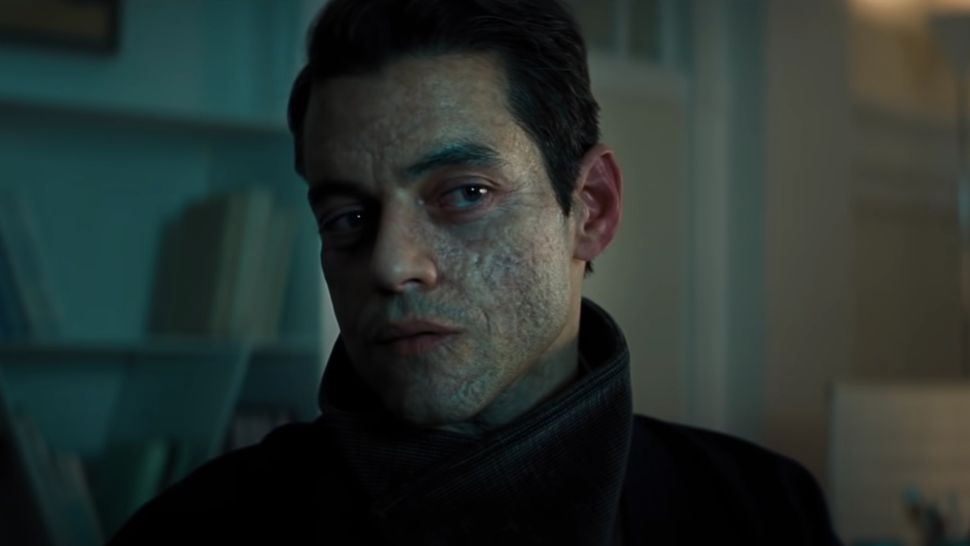 Rami Malek
Like the remainder of the people on this list, it hasn't been revealed yet who Rami Malek is playing in Oppenheimer. The only clue we have about his character is that he's a scientist, so he'll likely share a lot of screen time with Cillian Murphy's Robert Oppenheimer. Along with having starred as Eliot Anderson in the TV series Mr. Robot, Malek has impressed with his Academy Award-winning performance as Freddie Mercury in Bohemian Rhapsody, as well as for antagonizing Daniel Craig's James Bond as Lyutsifer Safin in No Time to Die.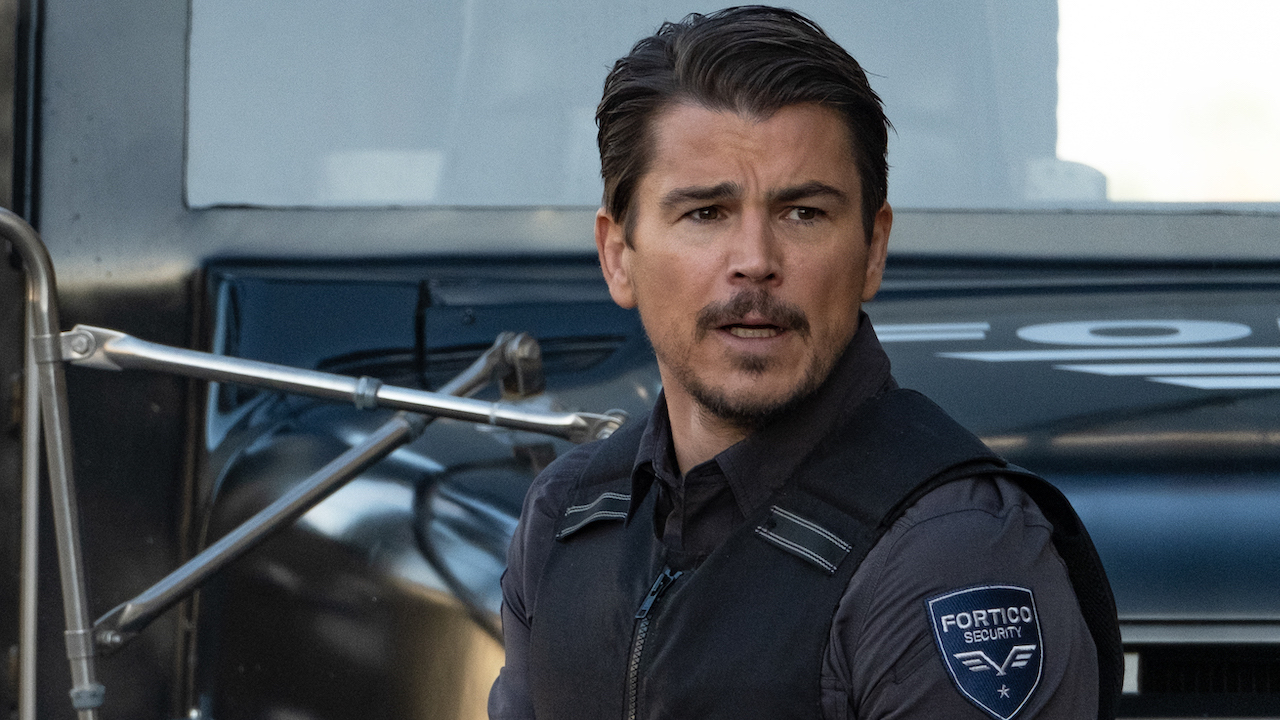 Josh Hartnett
Josh Hartnett is no stranger to World War II movies, having appeared with Ben Affleck in 2001's Pearl Harbor. Film fans may also recognize Hartnett from Halloween H20: 20 Years Later, Black Hawk Down, 40 Days and 40 Nights, Sin City and Wrath of Man, while TV-wise, he's best known as Ethan Chandler/The Wolf Man in Penny Dreadful. Oppenheimer finally gives Hartnett the opportunity to work Christopher Nolan after he was offered the role of Bruce Wayne in Batman Begins, but turned it down (which he's since regretted), paving the way for Christian Bale to don the cape and cowl.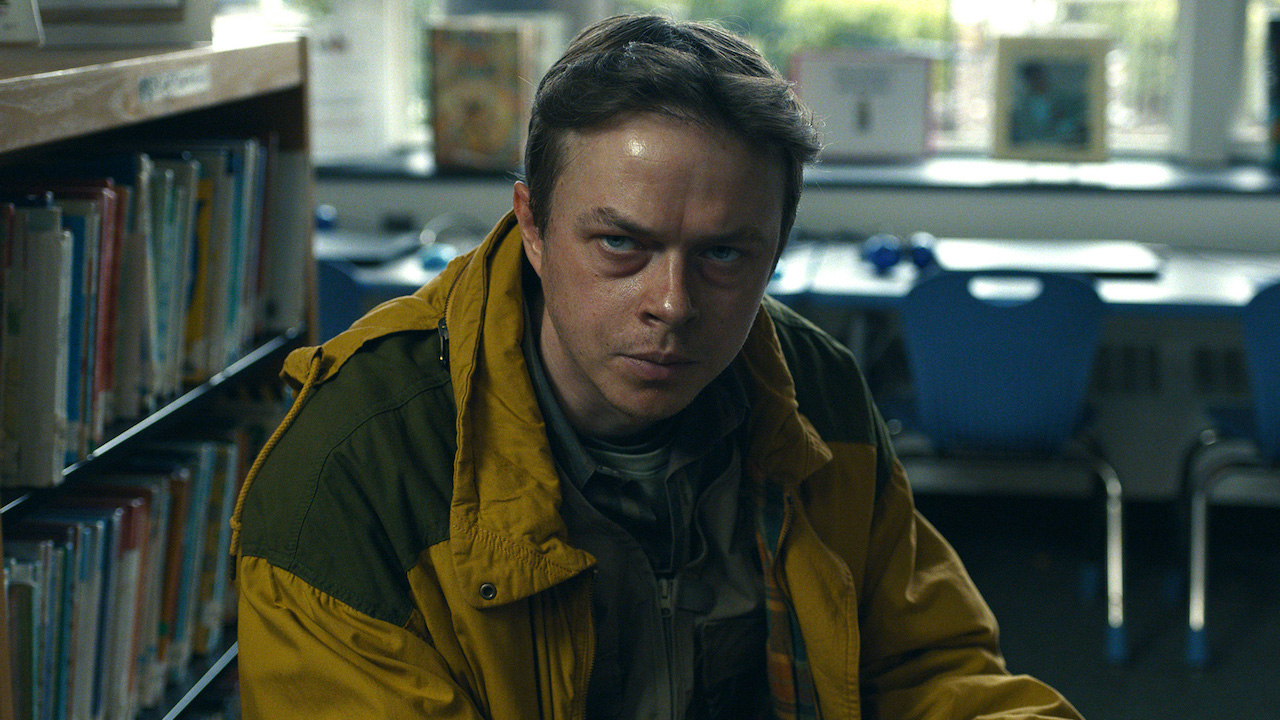 Dane DeHaan
Superhero movie fans will instantly recognize Dane DeHaan as Andrew Detmer in Chronicle and Harry Osborn/The Green Goblin in The Amazing Spider-Man 2, but the actor has arguably built up more of a crime and horror following over the last several years thanks to projects like A Cure for Wellness, The Stranger and Lisey's Story. DeHaan is already on deck to star in the HBO Max miniseries The Staircase, but Oppenheimer will mark his first movie since starring as Billy the Kid in the 2019 Western The Kid.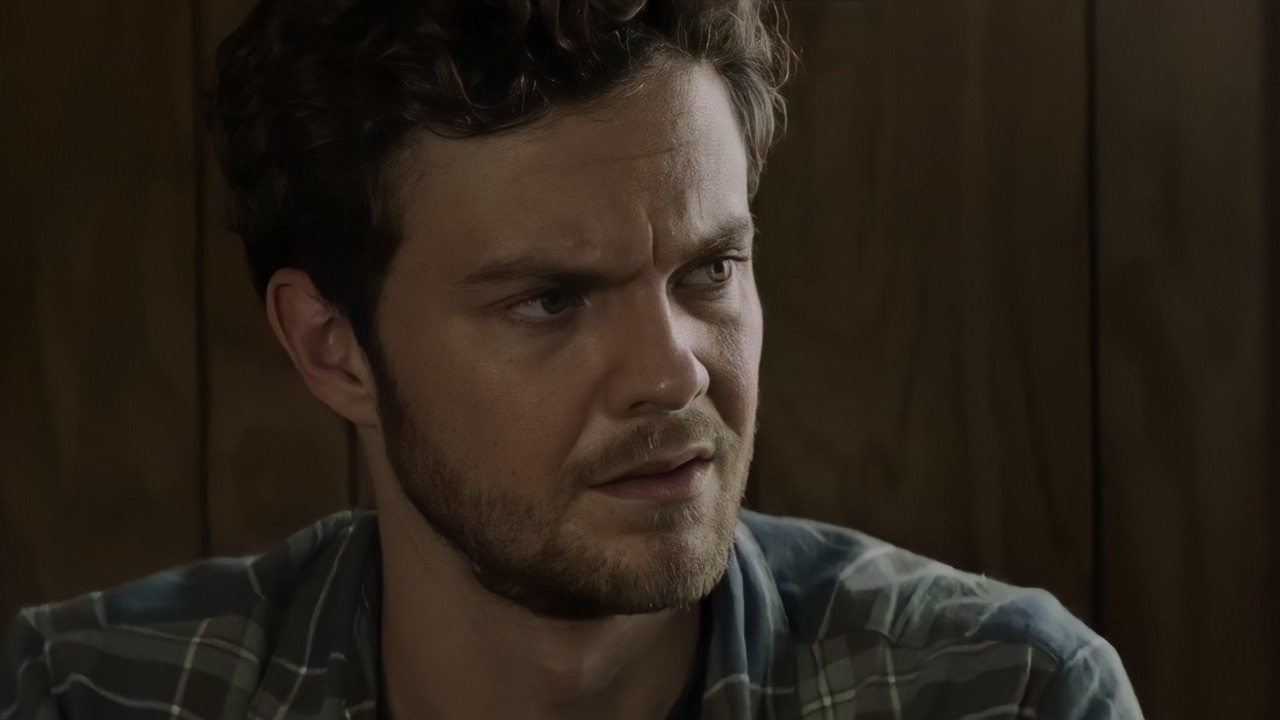 Jack Quaid
Jack Quaid is another actor in the Oppenheimer cast who has superhero cred thanks to playing Hughie Campbell in The Boys and voicing Alberto Falcone in Batman: The Long Halloween, Part One. Quaid also recently starred as Richie Kirsch in the fifth Scream movie, and can be heard as Brad Boimler in Star Trek: Lower Decks. Count on Oppenheimer boosting the actor's profile even higher.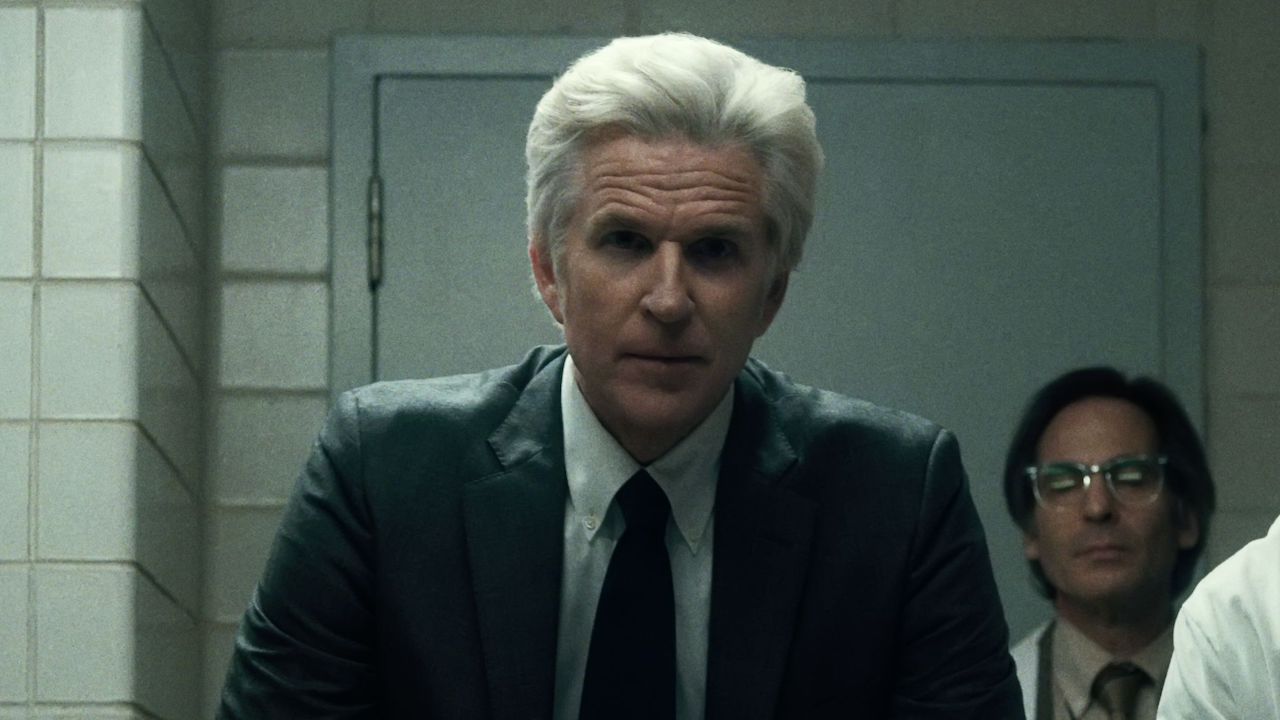 Matthew Modine
Rising to fame starring in movies like Full Metal Jacket and Pacific Heights, Matthew Modine first worked with Christopher Nolan on The Dark Knight Rises, where he played Peter Foley. Fans of Netflix's Stranger Things will recognize him as the actor who brings Dr. Martin Brenner to life, and Modine's film credits from the last several years include Sicario: Day of the Soldado and Breaking News in Yuba County. Now he's getting to work with Nolan again thanks to Oppenheimer.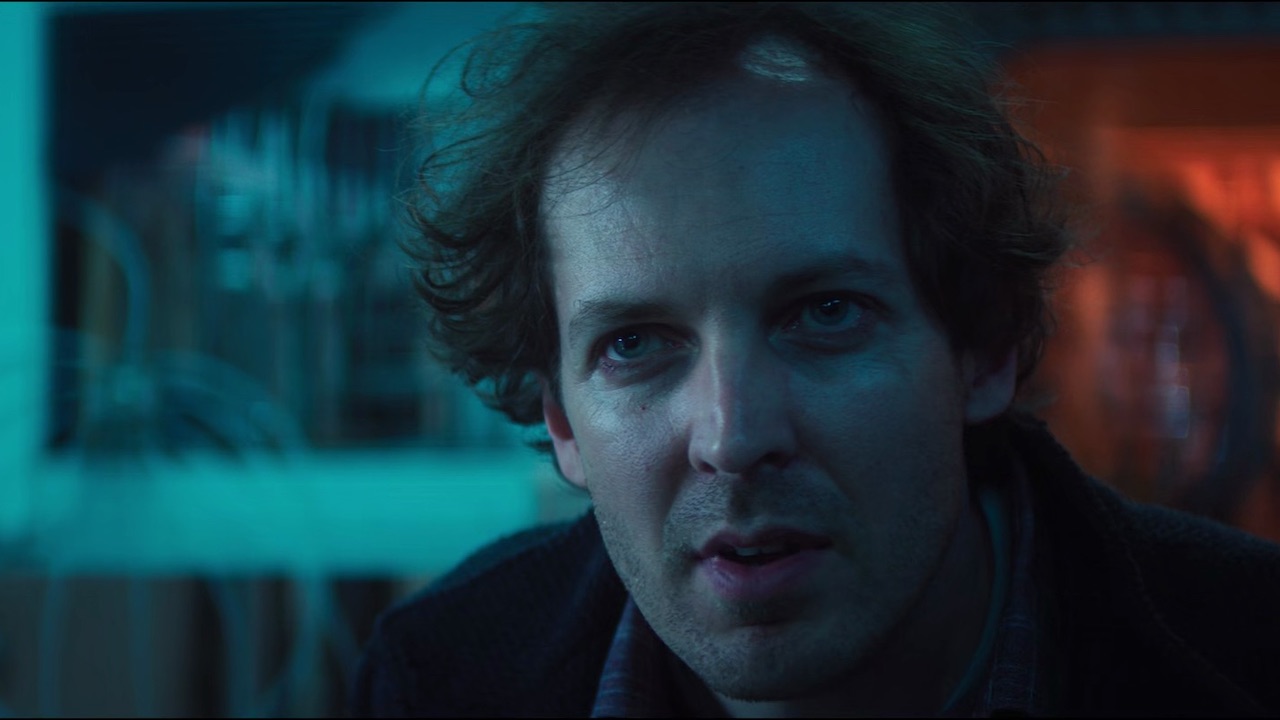 Olli Haaskivi
If you didn't catch Olli Haaskivi's recurring roles on shows like The Sinner, The Deuce and Manifest, maybe you'll know him as the face of Dr. Wilfred Nagel, the man who recreated the Super Soldier Serum, in the MCU series The Falcon and the Winter Soldier. Haaskivi is also set to play Phil Knight in HBO's Winning Time, but fingers crossed Oppenheimer paves the way for him to appear in more high-profile movies.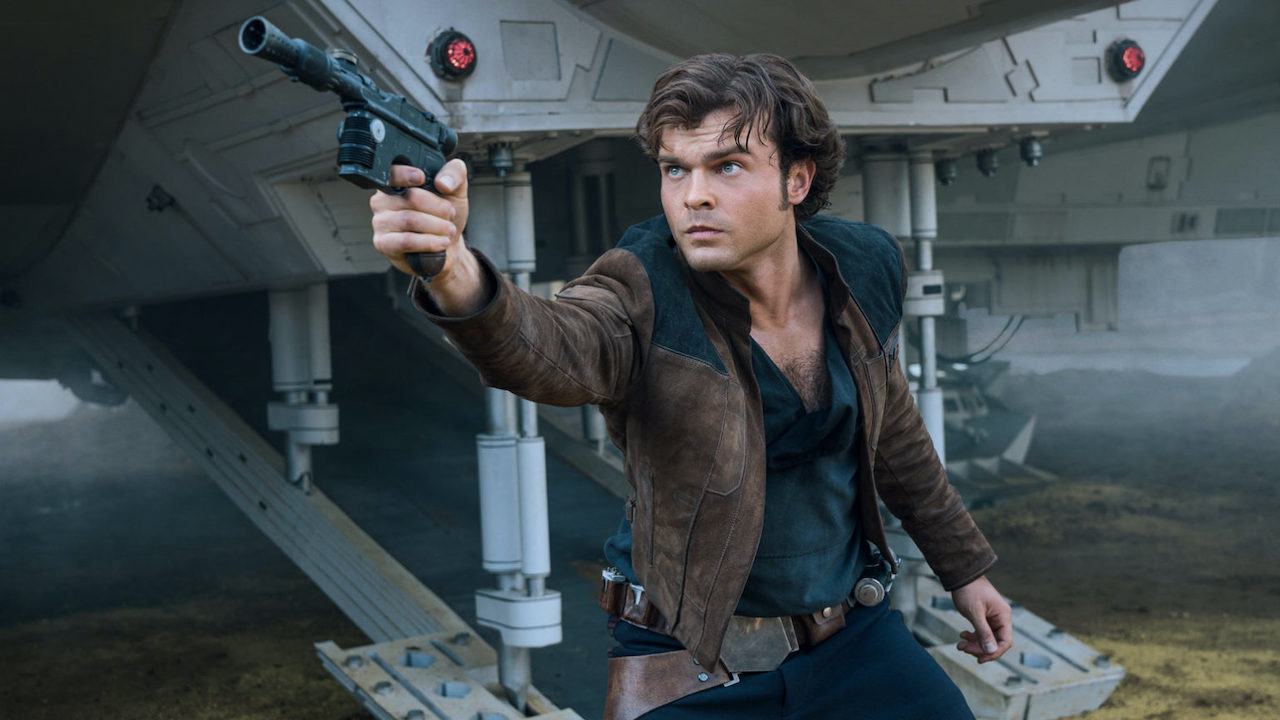 Alden Ehrenreich
Alden Ehrenreich has been professionally acting since 2005, but he made his first big splash in Hollywood for his acclaimed performance as Hobie Doyle in 2016's Hail, Caesar!. However, more people undoubtedly know him as the young Han Solo in Solo: A Star Wars Story, which came out in 2018. Since then, Aldenreich has starred in Peacock's Brave New World series and will appear in Elizabeth Banks' Cocaine Bear, and now Christopher Nolan has recruited the actor into the Oppenheimer ranks.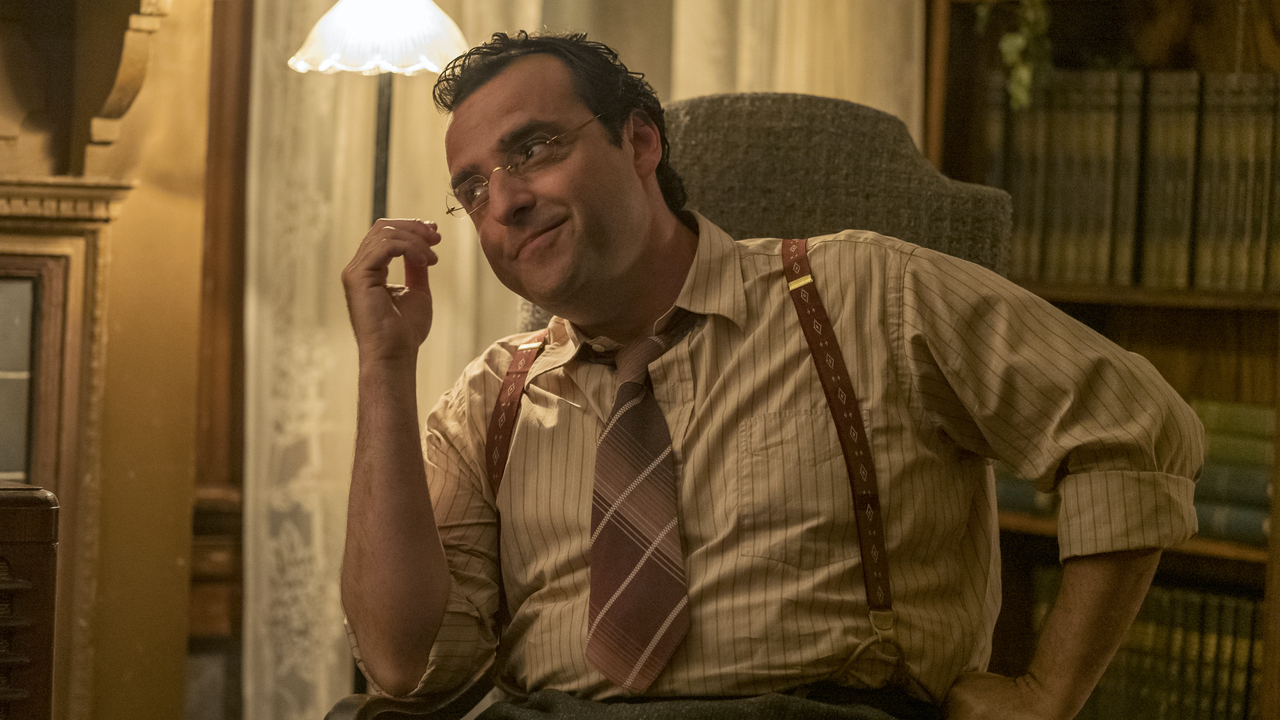 David Krumholtz
Some of you may know David Krumholtz best for playing Head Elf Bernard in the first two Santa Clause movies, while others may be more familiar with him as Charlie Eppes in the CBS series Numb3rs or remember him fondly as Goldstein from the Harold & Kumar movies. Regardless, these are just the tip of the iceberg when it comes to the man's resume, with some of his other notable TV credits including Serenity, This Is The End, The Good Wife, The Deuce and The Plot Against America. Oppenheimer has now been added to that extensive lineup of work.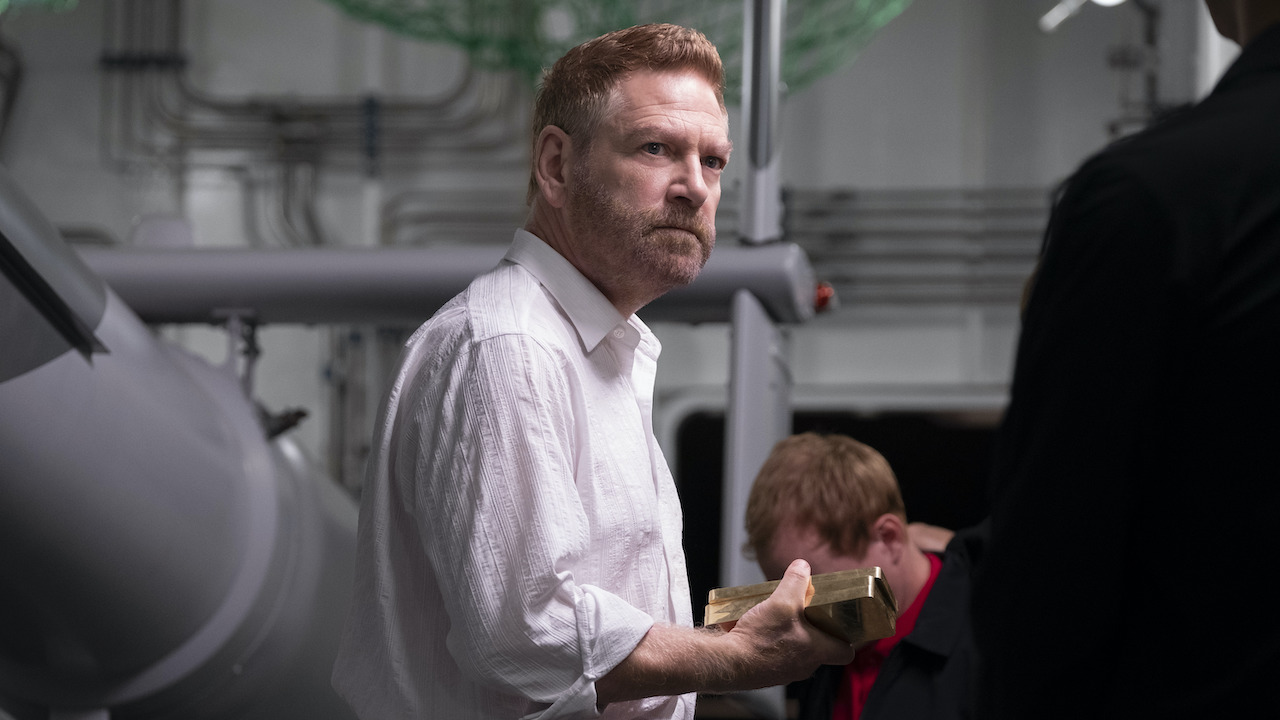 Kenneth Branagh
From early work like Henry V to his outings as Hercule Poirot in Murder on the Orient Express and Death on the Nile, Kenneth Branagh has taken part in all sorts of cinematic endeavors, both in front of and behind the camera. Regarding the latter, he's also collected attention recently for the coming-of-age drama Belfast, which he wrote and directed, and was nominated for seven Academy Awards, among its many other accolades. As far as Oppenheimer goes, this will be Branagh's third time working with Christopher Nolan, having previously starred in Dunkirk and Tenet.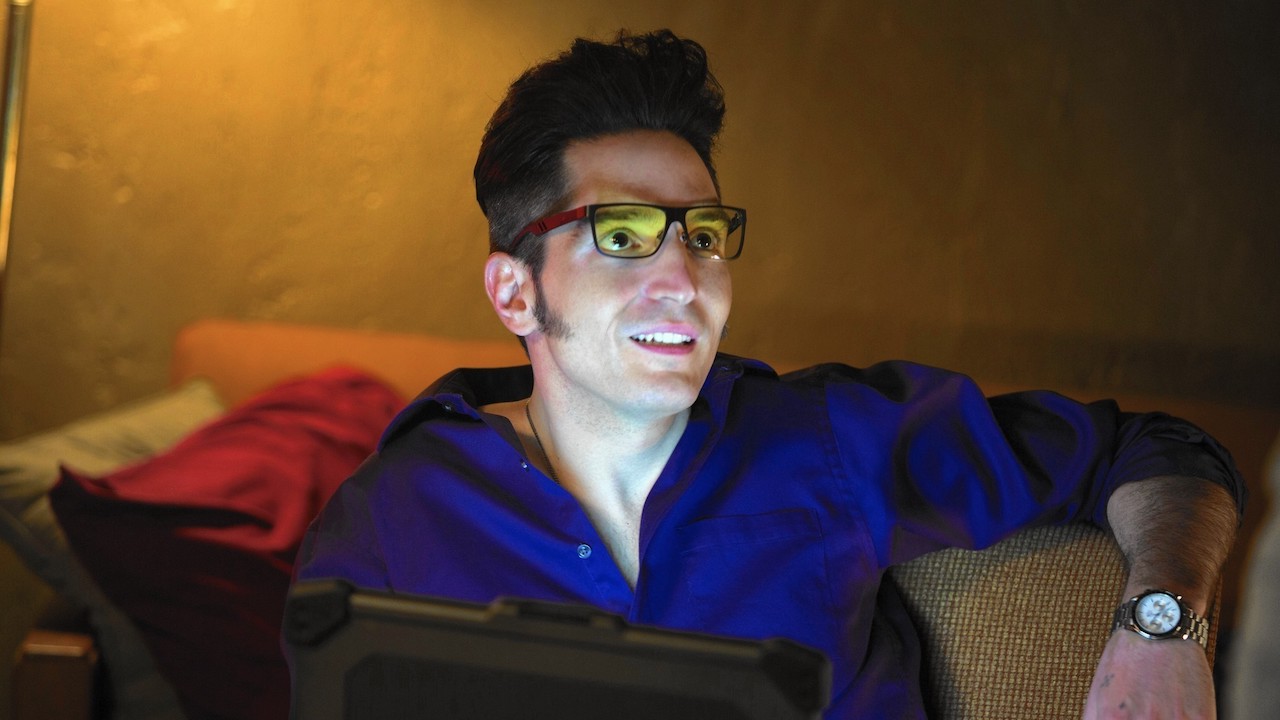 David Dastmalchian
Christopher Nolan is an especially important person in David Dastmalchian's professional life. The director cast him as The Dark Knight, his first movie, where he shared screen time with Christian Bale's Batman and Aaron Eckhardt's Harvey Dent. Since then, Dastmalchian has racked up major credits like Prisoners, the first two Ant-Man movies, Blade Runner 2049, The Suicide Squad and Dune. Now he and Nolan are finally reuniting for Oppenheimer, and while his role's being kept secret for now, I imagine it'll be bigger than his outing as Joker henchman Thomas Schiff.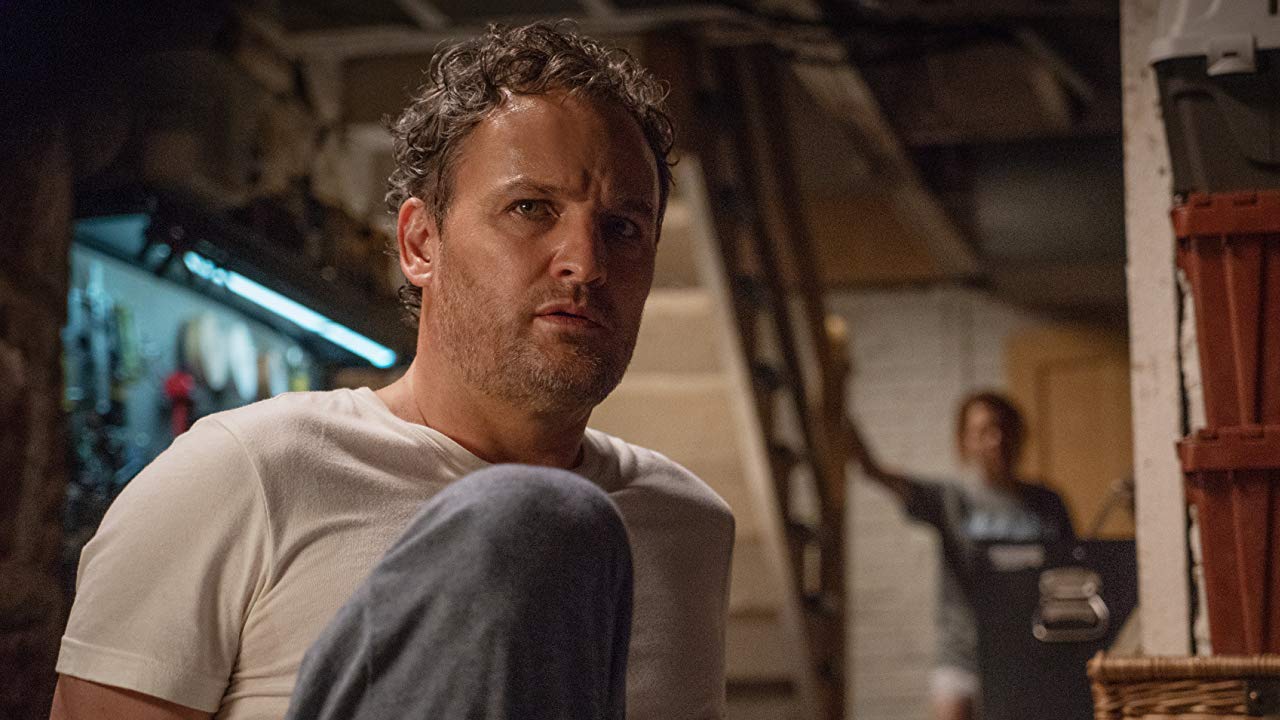 Jason Clarke
Here's another person who's working with Christopher Nolan for the first time, but has put together an impressive filmography. You'll recognize Jason Clarke from movies like Dawn of the Planet of the Apes, Terminator Genisys, Mudbound, Chappaquiddick, First Man, the Pet Sematary remake and The Devil All the Time. Clarke's unrevealed role in Oppenheimer joins his turn as Jerry West in the HBO series Winning Time on his lineup of highly-anticipated upcoming projects.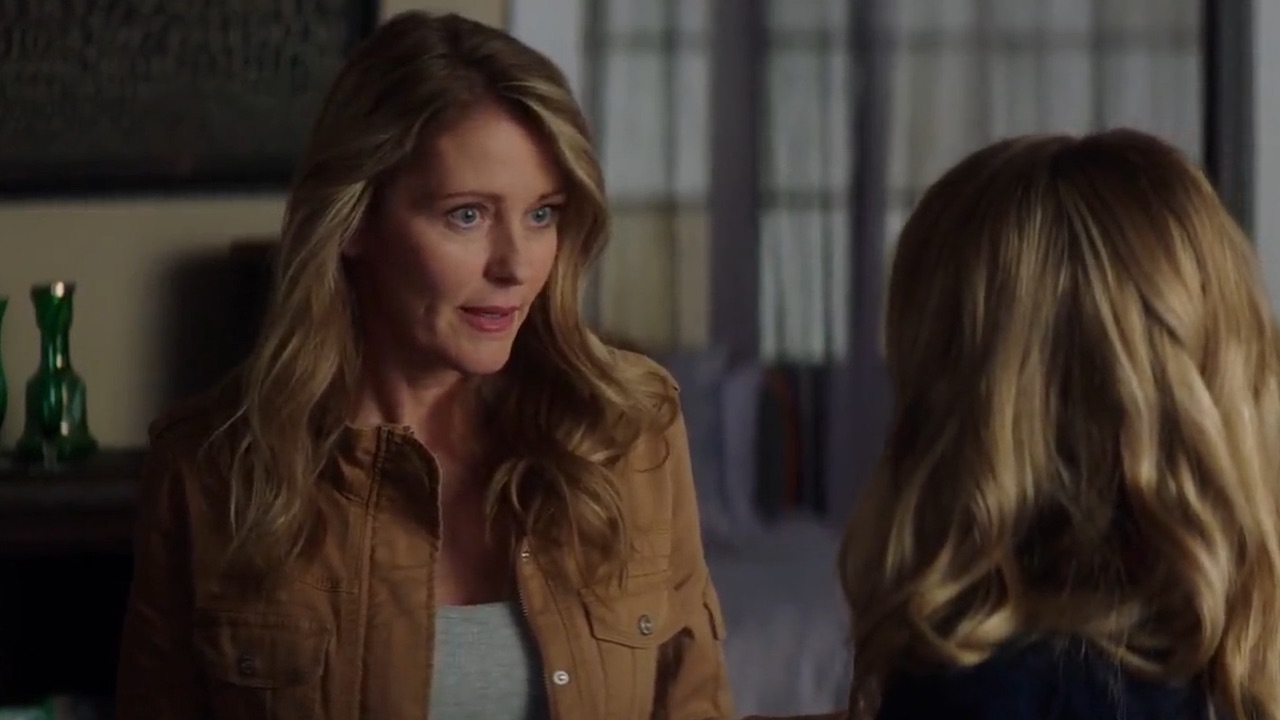 Louise Lombard
For many years, Louise Lombard was arguably best known film-wise for 2004's Hidalgo, but now fans of the After film series are well acquainted with her as Trish Daniels from the second and third movies, After We Collided and After We Fell, and she'll be back for After Every Happy. Her TV resume, on the other hand, is much longer, with some of the bigger shows including the BBC's The House of Eliott, CSI, Grimm and Lethal Weapon. Now she's taking part in Christopher Nolan's Oppenheimer, which is unquestionably her biggest cinematic appearance yet.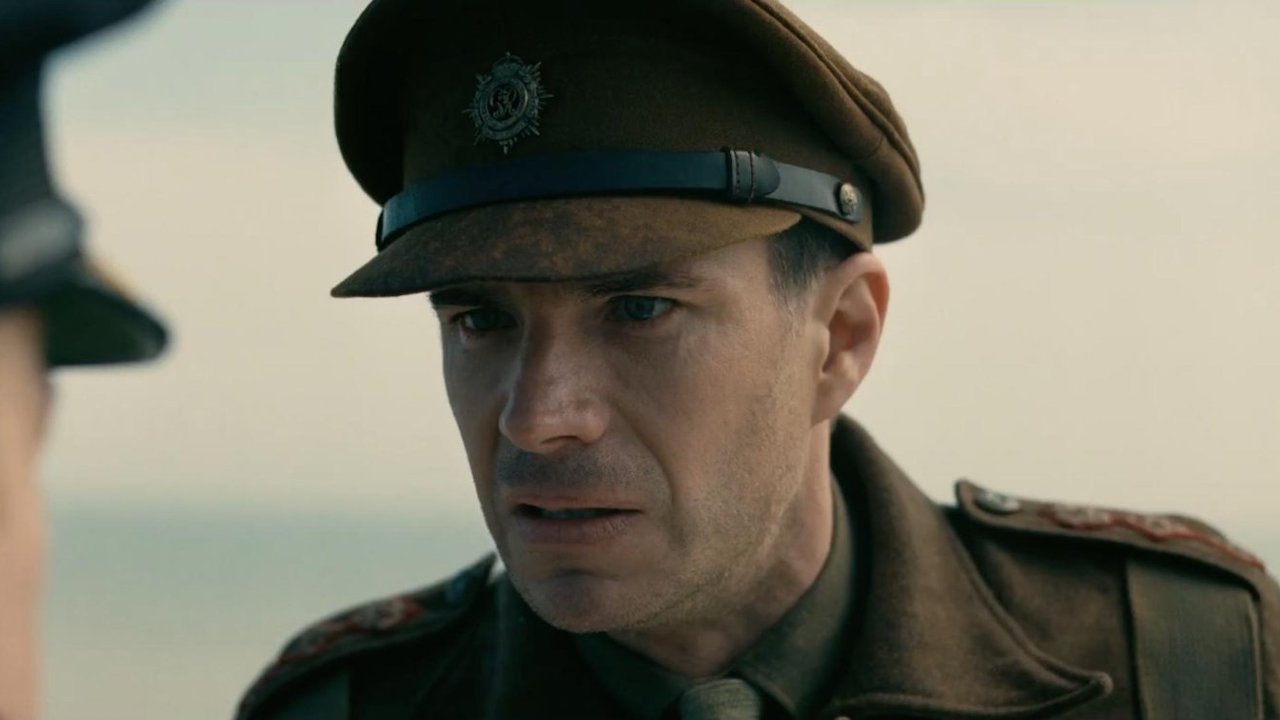 James D'Arcy
Fans of the Marvel Cinematic Universe will remember James D'Arcy for playing Edwin Jarvis in the Agent Carter TV series and Avengers: Endgame, while others may know him better from shows like Broadchurch, Secret Diary of a Call Girl and The Hot Zone. Oppenheimer marks the actor's second time being paired with Christopher Nolan, with the two of them first working together on Dunkirk. This latest movie joins a lineup of D'Arcy's film appearances that include Cloud Atlas, Hitchcock, Jupiter Ascending and The Snowman.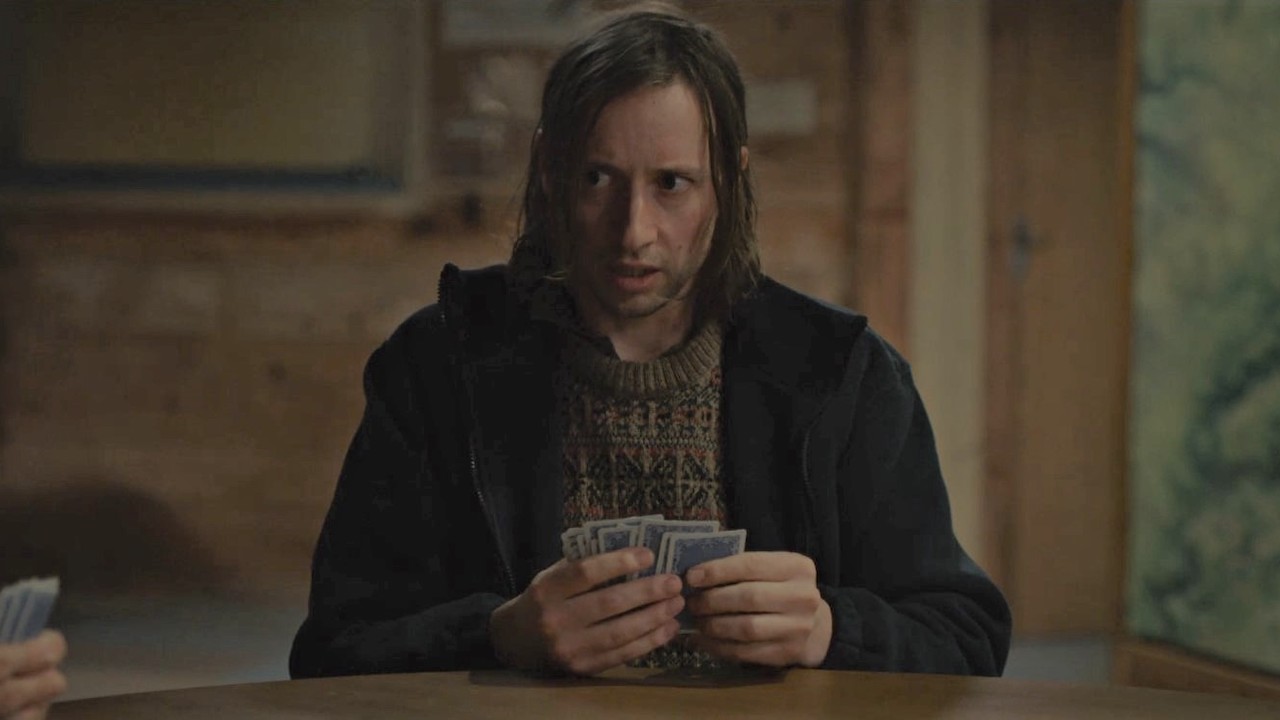 David Rysdahl
Those of you who've seen the Hulu thriller No Exit will recognize David Rysdahl as Lars, one of the four suspects at the rest lodge. Rysdahl also made a name for himself in the independent film world with appearances in Nine Days and Dead Pigs, the latter hailing from Cathy Yan, who would go on to direct Birds of Prey. Oppenheimer is a major cinematic credit to add to his filmography, and perhaps and No Exit will open the door to him appearing in more mainstream fare.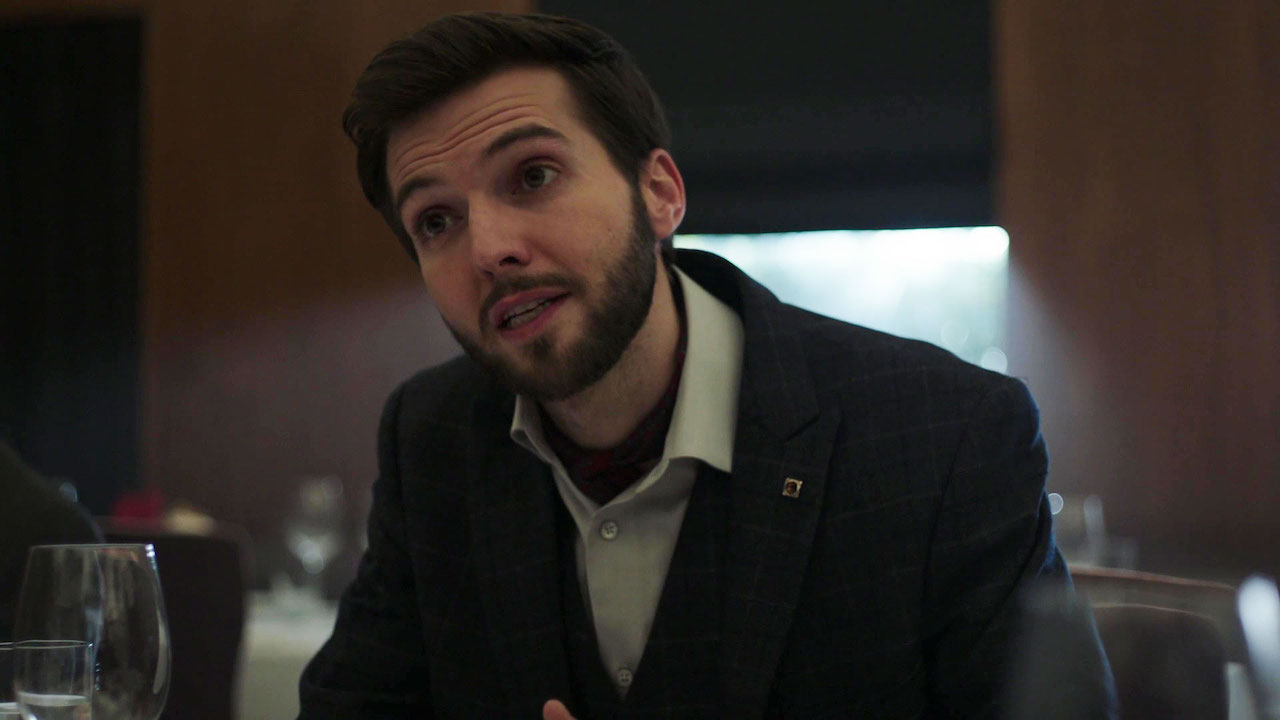 Guy Burnet
Fans of Chicago Fire might remember Guy Burnet for his recurring role as Grant back in Season 5, while others might know him from multiple episodes of shows like Hand of God and Counterpart. On the film side of things, Burnet has appeared in Asher, Mortdecai and Pitch Perfect 3, and his upcoming movies include Bedrest, Dead for a Dollar and Seacole. Now we can look forward to seeing him in Oppenheimer.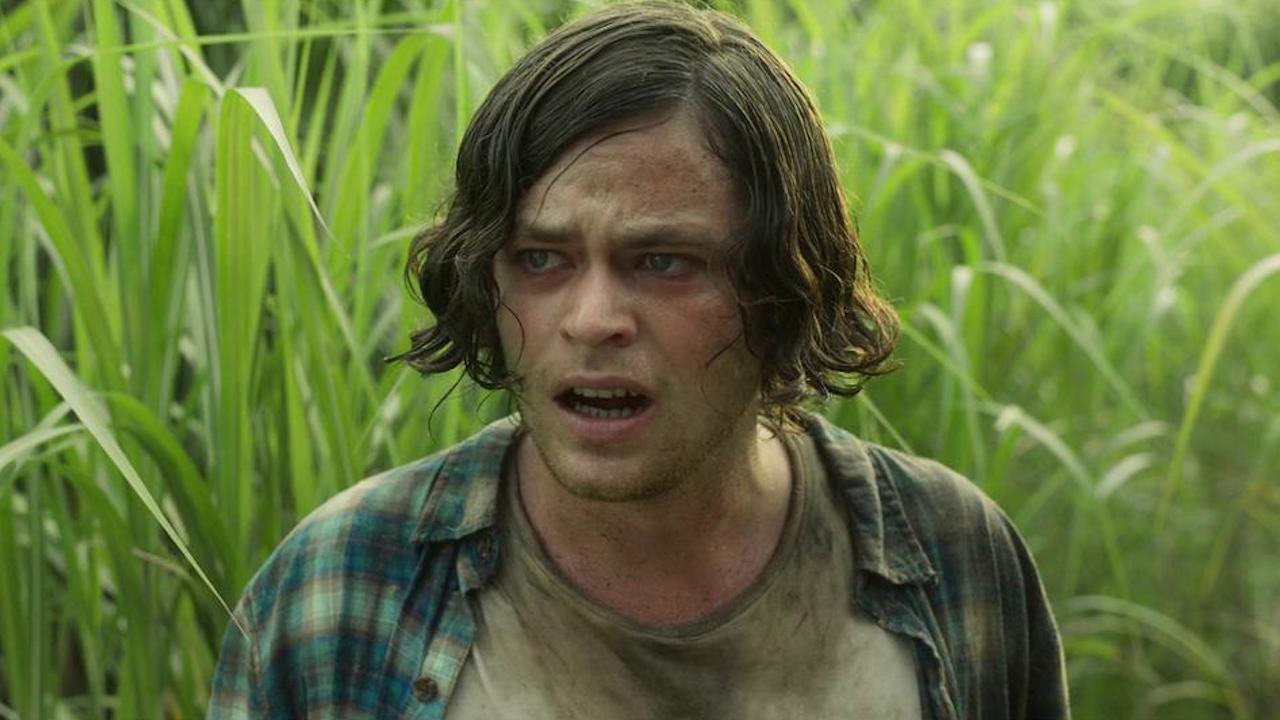 Harrison Gilbertson
Looking over Harrison Gilbertson's resume, among the big things that pop out are his role as Pete Coleman in 2014's Need for Speed, as well as playing Travis McKean in Netflix's adaptation of the Stephen King story In The Tall Grass. Gilbertson has also been brought aboard for the Amazon series The Peripheral, which hails from Westworld creators Lisa Joy and Jonathan Nolan, the latter being Christopher Nolan's brother. Whether Jonathan put in a good word for Gilbertson or the actor went through the regular audition process, he's been brought into the Oppenheimer family.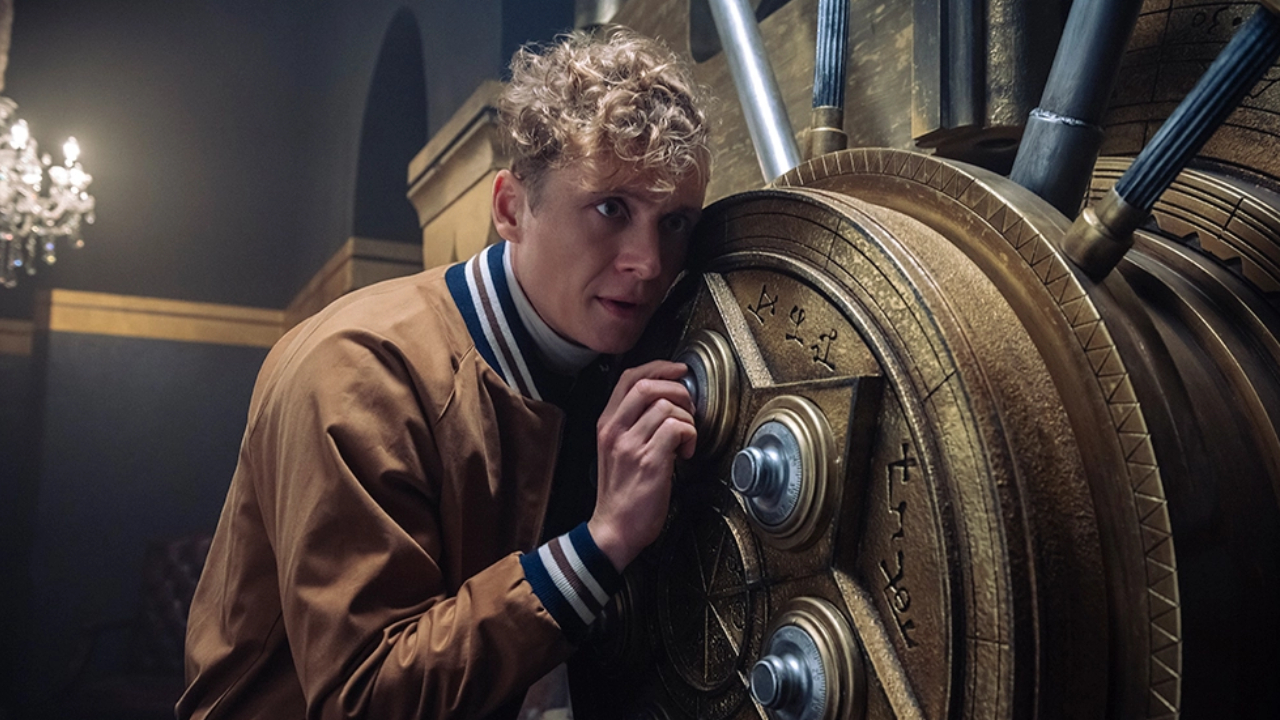 Matthias Schweighöfer
Although Matthias Schweighöfer popped up in the Tom Cruise-led political thriller Valkyrie back in 2008, it wasn't until 2021 that a lot of American moviegoers got to know him. Schweighöfer starred as Ludwig Dieter in Zack Snyder's Netflix movie Army of the Dead, and months later, he reprised that role for the prequel Army of Thieves, which he also directed. Schweighöfer is keeping his Netflix run going with Gal Gadot's Heart of Stone, but he'll also be taking part in the massive ensemble event that is Oppenheimer.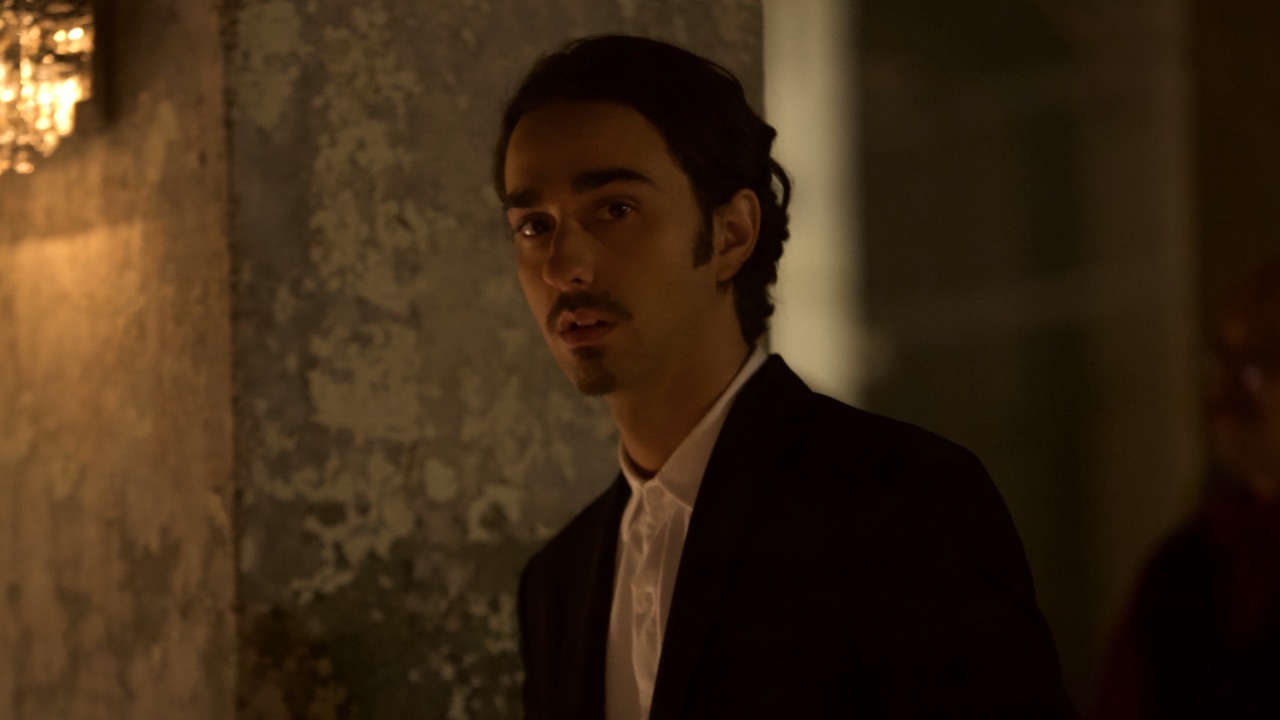 Alex Wolff
Alex Wolff hit the entertainment scene in his youth as one of the leads of Nickelodeon's The Naked Brothers Band, and younger moviegoers will recognize him as Spencer Gilpin from the recent Jumanji movies. As far as Wolff's more "adult" work goes, his film appearances include Hereditary, The Cat and the Moon, Bad Education, Pig and Old. It could be argued that Oppenheimer is his biggest movie yet, but we'll have to wait and see just how much of him we see in it.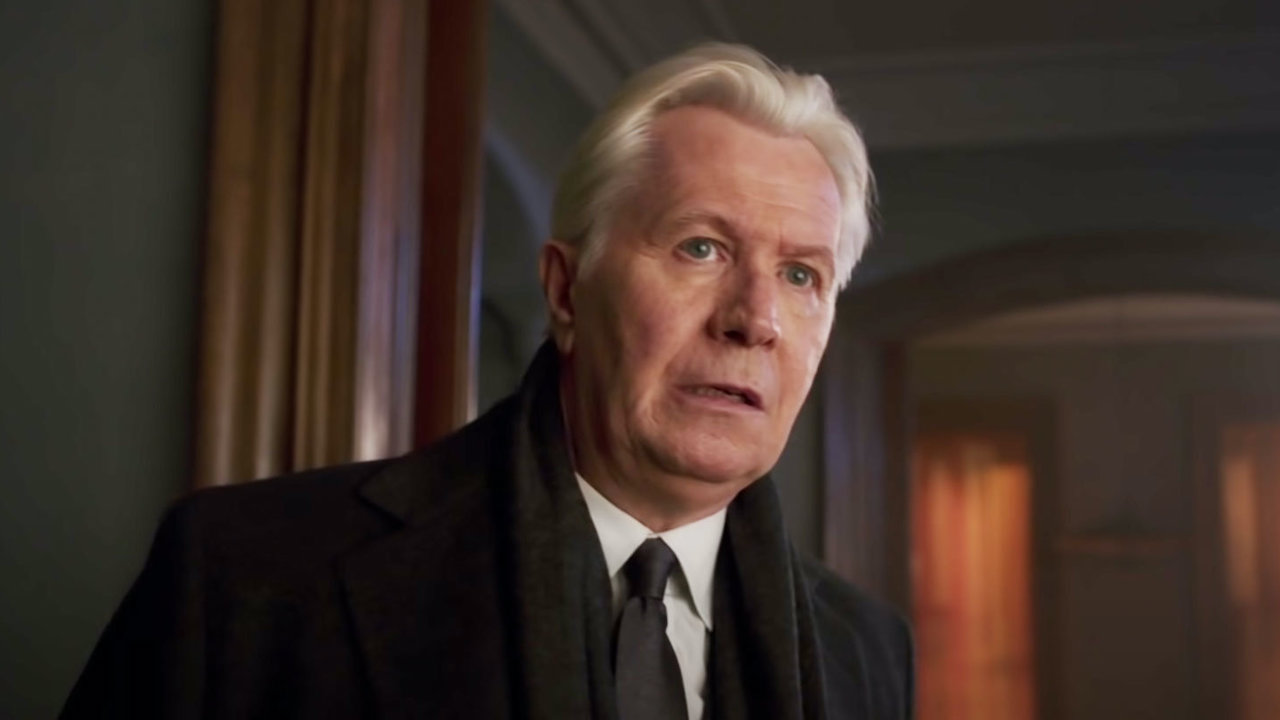 Gary Oldman and Christopher Nolan are well acquainted with each other from the former playing James Gordon in the latter's Dark Knight trilogy. Since The Dark Knight Rises' release, Oldman has starred in movies like Dawn of the Planet of the Apes, Darkest Hour, The Woman in the Window and Mank, and now he and Nolan are finally reuniting for Oppenheimer. However, Oldman told talkSPORT that he's only be around for one day to shoot one scene that's a page and a half long in the script, so don't expect to see him onscreen for that long.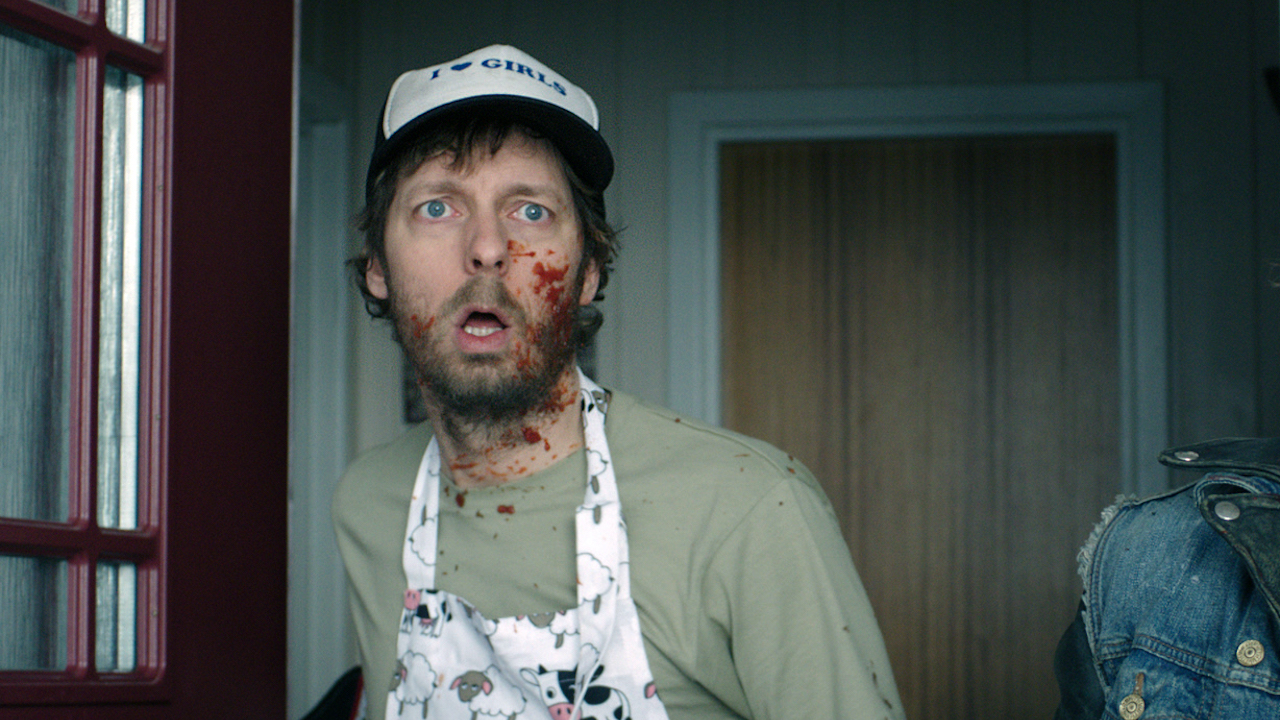 Trond Fausa
The majority of Trond Fausa's credits are from Norwegian productions, but some of you might know him from Lilyhammer, the Norwegian-American TV series Netflix provided as its first exclusive offering in North America. Fausa also lent his talents to the later Netflix series The Innocents, which only lasted a season. It's safe to say that whoever Fausa ends up playing in Christopher Nolan's Oppenheimer, this will be his most high-profile project yet.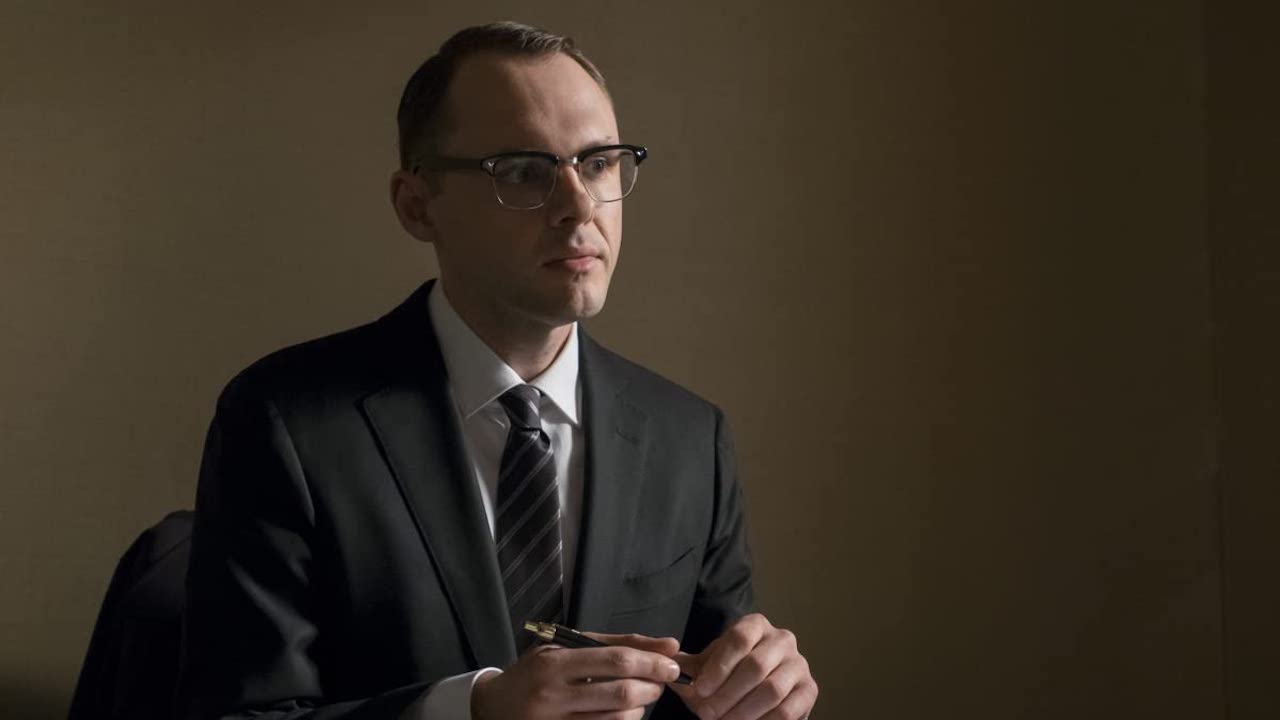 Christopher Denham
Fans of the Showtime series Billions will recognize Christopher Denham for playing Oliver Dake, while on the movies side of things, he's popped up in Shutter Island, Argo, and, most recently, Being the Ricardos, to name a few. Ironically, Oppenheimer won't be Denham's first time acting in a project focused on the Manhattan Project, as he played Jim Meeks in the short-lived WGN series Manhattan. It hasn't been officially shared who Denham is playing in Oppenheimer yet, but if the actor's Wikipedia page is to be believed, he's been cast as Klaus Fuchs, a German scientist who shared information from the research effort with the Soviet Union as a spy.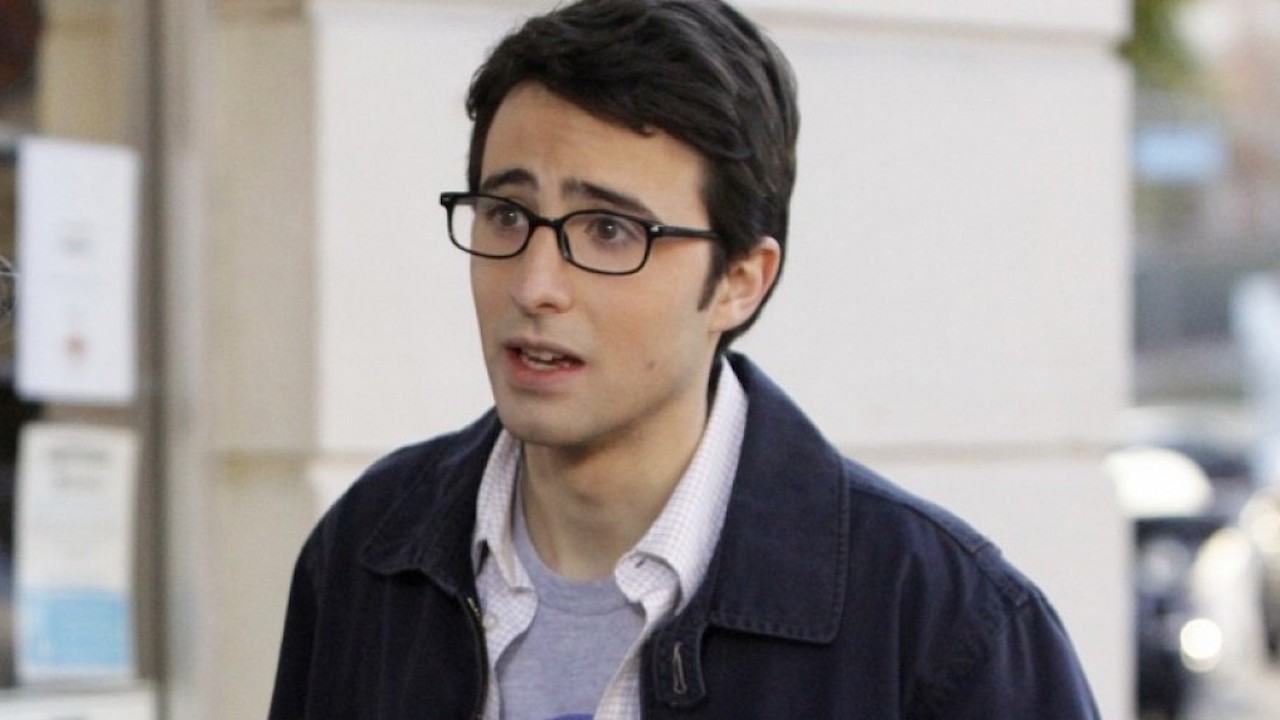 Josh Zuckerman
The majority of Josh Zuckerman's acting work has been on TV, from guest stints on series like House and The Big Bang Theory, to recurring on shows like Desperate Housewives and 90210. That being said, you might recall Zuckerman appearing in Austin Powers in Goldmember as a young Dr. Evil, while his most recent film appearance was in the independent sci-fi horror comedy Useless Humans. Oppenheimer joins Paramount+'s The Offer (which chronicles the making of The Godfather) as one of the big places you'll get to see Zuckerman's talents on display soon.
Oppenheimer opens exclusively in theaters on July 21, 2023. You're welcome to look through our guide detailing what else we know about Christopher Nolan's next movie, and there are plenty of 2022 movie releases to keep track of in the coming months that CinemaBlend will keep you updated on.
Source link