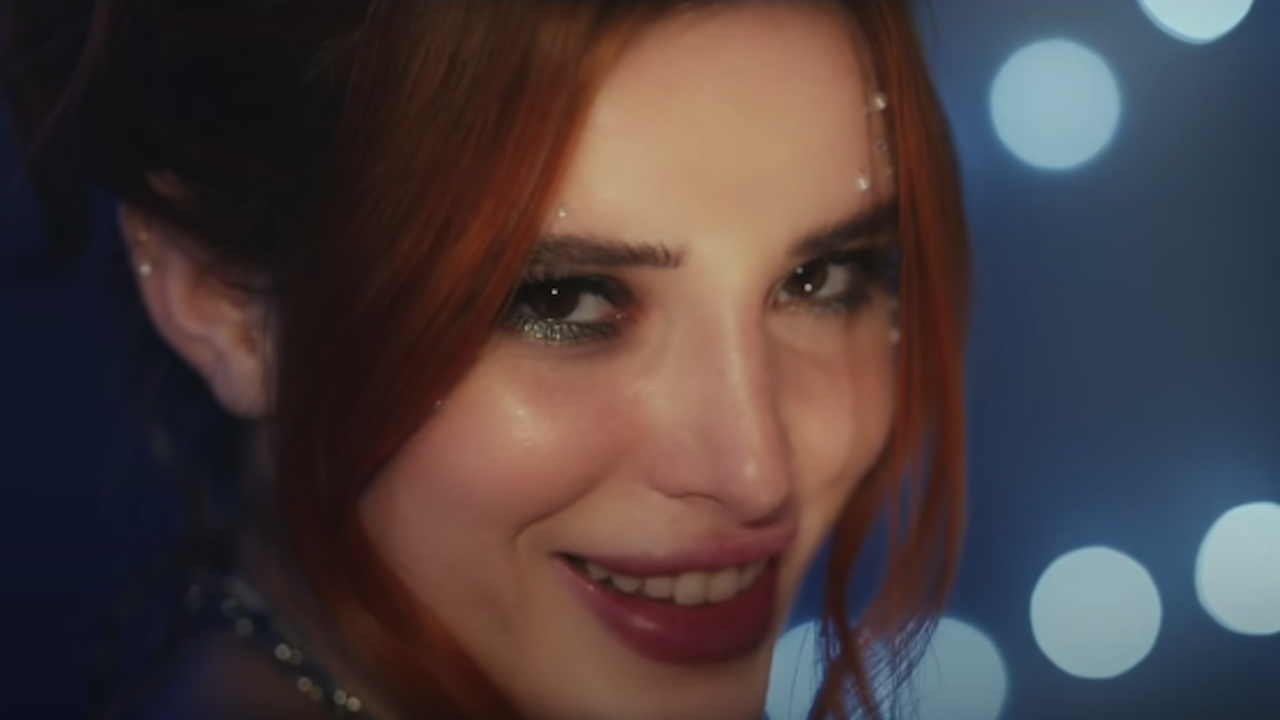 Like many famous stars today, Bella Thorne got her start on Disney Channel (alongside Zendaya in Shake It Up) before launching into Hollywood with her own career as an actress, singer, model and filmmaker. Over the last few years, the actress has made waves through her decision to dabble in the adult film industry and make other raunchy content in her music videos and social posts. Thorne recently got blunt about people regularly calling her a "slut" and labelling her as "controversial." 
Bella Thorne has certainly pushed the envelope with her work over the last few years. The actress had a major public upheaval after she joined OnlyFans that led the service to make changes, and she later apologized to sex workers. She has directed an adult film and worked with porn stars in very sexually suggestive music videos. Here's her reaction to being called "controversial" as of late: 
While speaking with The Daily Beast, the star made a solid point about the double standards in Hollywood regarding men and women. While the actress and singer certainly isn't averse to sharing more explicit content, her motivations stem from creating more sex-positive content starring women. While that may come off as "controversial" to many, her experiences and online backlash could be characteristic of a larger problem of how people shame women for owning their sexualities in their own ways along with simply being themselves. She continued: 
The star famously made headlines in 2020 when she became the first person to earn $1 million in the first 24 hours of joining OnlyFans. However, her content on the app led to backlash when photos claiming she was "naked" were her in her lingerie and OnlyFans decided to create restrictions on the app as a result that negatively affected sex workers' charge rate on the platform. Thorne has been engaged to Benjamin Mascolo since early 2021 following the couple dating for nearly two years. 
Bella Thorne celebrated her 24th birthday and balances a number of pursuits between starring in a number of upcoming movie releases like a thriller with Aaron Eckhart called Rumble Through the Dark and science fiction film The Uncanny. She has shown interest in playing Lady Deadpool should Marvel be looking for one, too. Thorne has certainly captivated the attention of a large audience and is doing work many do not dare to touch. We'll be excited to see what comes next for her and her recent words are good food for thought about the different ways in which we can often judge men vs. women. 
Source link