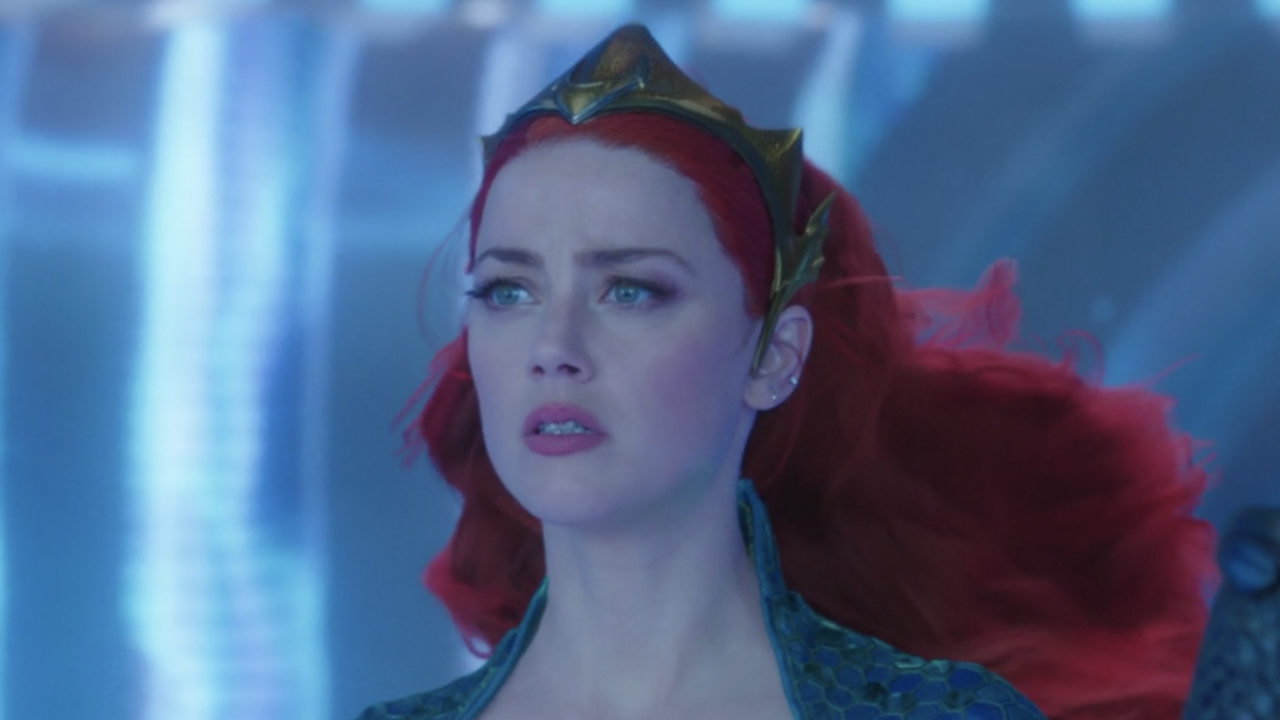 Being a celebrity is a tricky thing. While many grow up dreaming of being a famous actor, having that type of notoriety definitely has its downsides. Amber Heard knows this all too well, as she and ex-husband Johnny Depp continue to make headlines over their divorce and legal battle. Now Heard, and other women, have opened up about abusive, sexually explicit mesages sent to their DMs all the time.
Social media can be an ugly place, especially when it comes to unwanted messages. A group of women in the U.K. including Amber Heard recently contributed to a new study about how Instagram handles abusive direct messages, specifically unsolicited nudes and pornography. The group submitted thousands of DMs, which are likely only a drop in the bucket for public figures like Heard. The Aquaman star also provided a comment on the matter via Input Magazine, which reads:
She's got a point. While Amber Heard has gotten all sorts of inappropriate messages in her DMs, she's at least an adult who has perspective and could get help if she needed it. But for younger or less experienced women, there's no telling how being harassed online might emotionally influence them.
While nude photos are the butt of countless jokes and memes, actually receiving such images without asking for them can definitely be a shocking experience. And for public figures like Amber Heard and the women who participated in that recent study by the Center for Countering Digital Hate, they've received thousands of lewd messages on Insta. 
For their part, the powers that be at Instagram have their own take on sexually explicit DMs, and the new study that Amber Heard participated in. Cindy Southworth, head of women's safety at Meta, issued a comment during Input's story. As she put it:
Well, there you have it. Indeed, DMs from Instagram users you don't actually follow are sent to a different mailbox, one that could easily be ignored or deleted altogether. That's what Cindy Southworth and the folks at Meta seem to think is a built-in solution for unwanted messages. Although it might be difficult to even parse through these messages at all if you're a celebrity, given the volume of DMs.
Amber Heard will likely be getting a ton more messages as her legal battle with Johnny Depp goes to trial (and is televised). Additionally, her ongoing role as Mera in the DCEU's Aquaman in the Lost Kingdom is expected to turn a few heads– especially because some fans campaigned for her to be replaced.
Aquaman 2 will hit theaters on March 17th, 2023. In the meantime, check out the 2022 movie release dates to plan your next movie experience. 
Source link