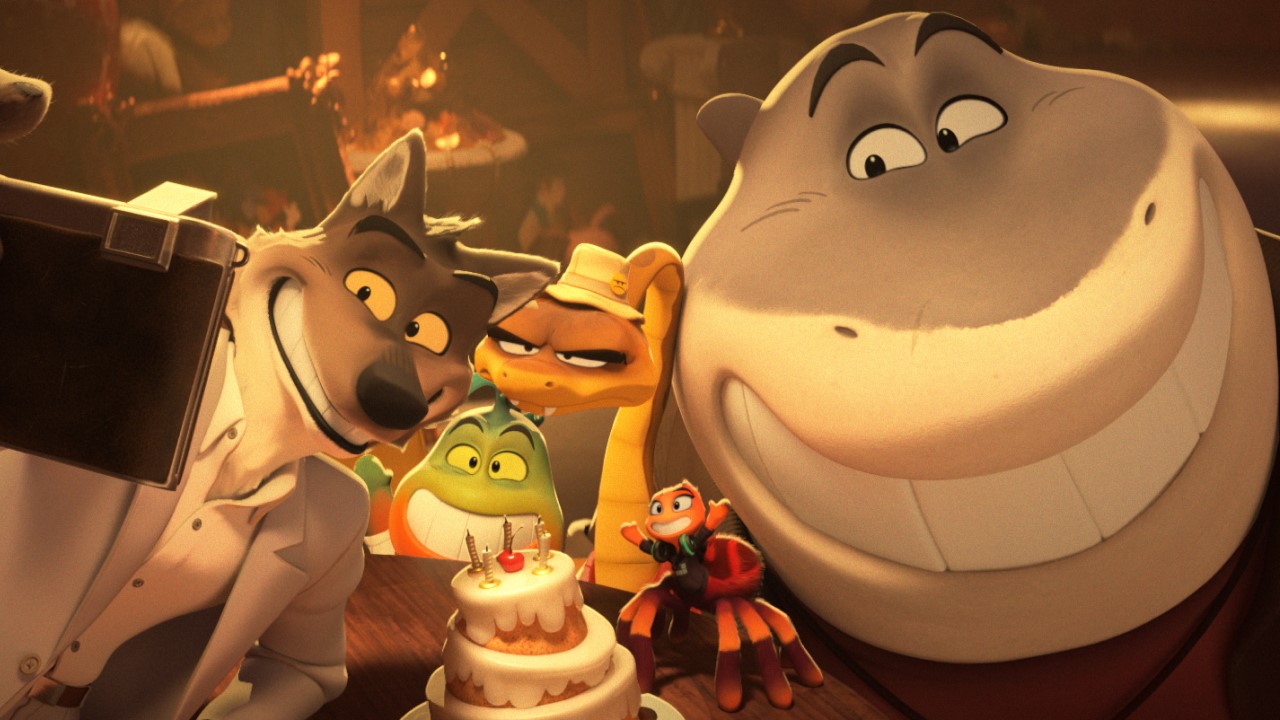 We know there are those of you out there who root for the bad guy. DreamWorks Animation must know it too, and their upcoming movie The Bad Guys gives you plenty of them (duh). The trailer for the film, which shows off its A-list cast, makes it look like a pretty fun heist flick, with even some Reservoir Dogs inspiration, but what else can we expect from Pierre Perifel's feature directorial debut? The critics have screened the movie, and they're here to help us figure that out.
Voicing the animated bad guys are Sam Rockwell, Marc Maron, Anthony Ramos, Craig Robinson and Awkwafina. This group of criminal animals who, upon being caught, pretend to attempt to reform themselves as model citizens. However, leader of the pack Wolf (Rockwell), is unexpectedly drawn to change his ways for real. So what's the verdict? Let's check out what the critics have to say, starting with the CinemaBlend review of The Bad Guys. 
Our own Eric Eisenberg rates it 3 out of 5 stars, saying while the movie looks fun, it never really tries anything interesting. He says it's impossible not to notice similarities to 2016 hit Zootopia, and this one doesn't stack up favorably to the Disney film:
Tom Santilli of Movie Show Plus doesn't give the film quite as much credit, grading it a D. He says the film's premise is ripe for fun, but there's nothing good to be found, and the audience — both the children and the adults accompanying them — deserve better:
However, for some audiences, it's hard to beat a redemption story, and Danielle Solzman of Solzy at the Movies enjoyed this one, rating it a 4 out of 5. She draws attention to the beautiful animation — which is one point the critics agree on, even in other, less favorable reviews. Solzman says: 
Frank Schek of The Hollywood Reporter says The Bad Guys is "criminally fun" — especially with some older-generation references to Pulp Fiction and Reservoir Dogs for the grown-ups — although the final act devolves into manic vehicular mayhem. This critic especially likes the casting of well-known actors who are actually well-suited to the roles:
Aaron Neuwirth of We Live Entertainment rates it a 7 out of 10, saying The Bad Guys incorporates plot twists, compelling character reveals, and engaging action sequences with plenty of space left for jokes and sight gags:
Josh Spiegel of SlashFilm rates the movie 6.5 out of 10, saying it has its charms but doesn't quite stand up to some of its Pixar peers, including Luca and Turning Red. He also mentioned the animation style, which he says is a nod to Aaron Blabey's book series that the movie is adapted from:
It sounds like critics are all over the place on The Bad Guys, but they do agree on the beautiful animation. Many also mention that the film tries to provide enough shout-outs to other movies to keep the adult portion of the audience on their toes while the kids are otherwise distracted by the more expected child-geared humor (yes, I'm talking about fart jokes). 
If you want to check this one out, you can soon. The Bad Guys premieres in theaters on Friday, April 22. While you're at it, take a look at our 2022 Movie Release Schedule to see what other films are coming soon. 
Source link